Dirt Bikes With Electric Start (All Major Brands and Models)
BraapAcademy.com earns a small commission from qualifying purchases.
This does NOT cost you extra.
Getting old isn't fun. Not only is a normal day of riding getting more tiring, but if I've stalled my bike enough, my knee is also hurting. That, along with the general convenience, is why I'm in the market for a different dirt bike. I sold my CRF450R and I'm planning on buying only dirt bikes with electric start. Well, that is unless I get my hands on a cool little pit bike first!
If you're joints (or patience) are wearing out, here is a list of all of the best dirt bikes with electric start that I could find. Of course, there may be more added in the future, so I'll keep this list up-to-date as best as I can.
Also, this list only includes the major dirt bike brands like Yamaha, Honda, etc. This is not meant to be an exhaustive list that includes every single brand or model ever made. On the other hand, this is a list of only the best options.
Beta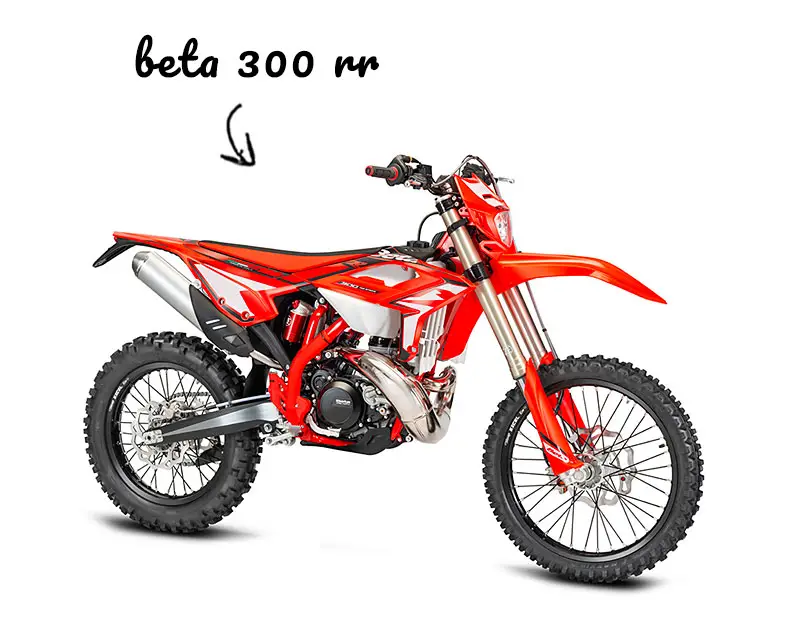 Beta dirt bikes are well-known (and liked) by many. They aren't quite as popular of a choice here in the States, but they still make some great dirt bikes. And, although I haven't ridden one yet, I do know that some consider them to be one of the top brands out there.
Here are all of the current Beta dirt bikes with an electric start:
Beta 200 RR
Beta 250 RR
Beta 300 RR
Beta 350 RR
Beta 350 RR
Beta 390 RR
Beta 430 RR
Beta 480 RR
Beta 300 XTRAINER
Beta 300 RX
---
GasGas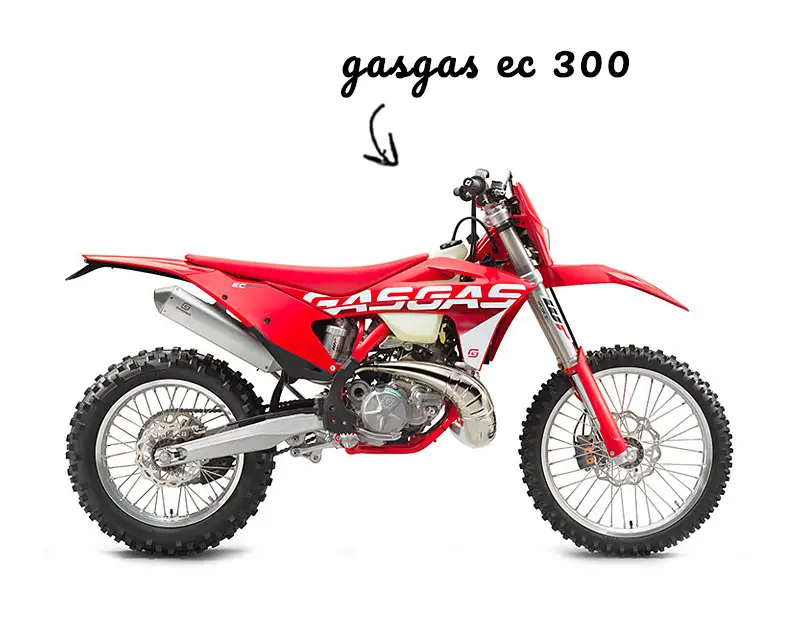 Just like the Beta brand, I've never ridden a GasGas dirt bike. They look very nice, and I do know that they have a solid reputation. If you're in the market for an enduro or cross-country dirt bike, give GasGas a consideration. Here is a list of the GasGas bikes with an electric start:
GasGas EC 250
GasGas EC 250F
GasGas EC 300
GasGas EC 350F
GasGas ES 700
GasGas RX 450F REPLICA
---
Honda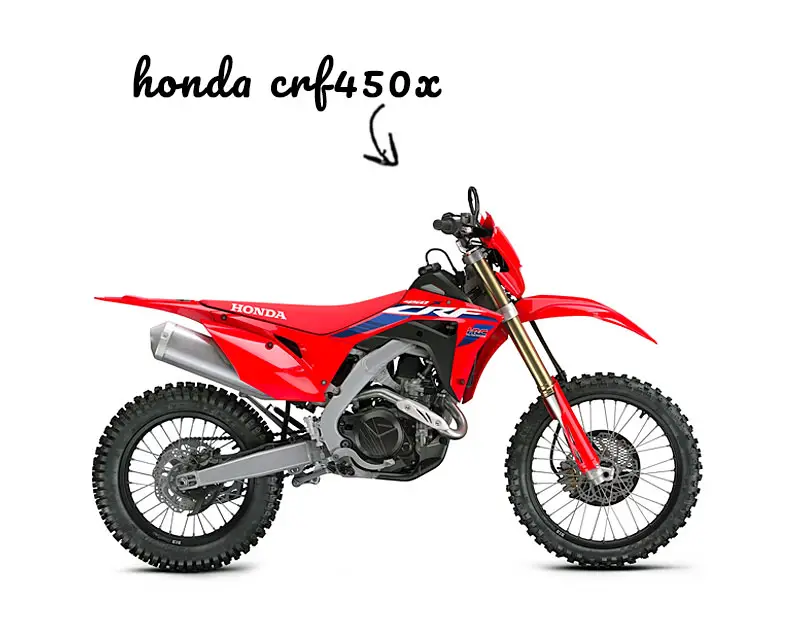 When it comes to all dirt bike brands, Honda is my all-time favorite. Not only are they well-built and reliable, but they are also making more and more dirt bikes with electric start. Whether you're in the market for a trail bike, enduro bike, or even one of the brand-new motocross bikes, Honda has an option for you. Here is a list of all of their current offerings:
Honda CRF110F
Honda CRF125F
Honda CRF150F
Honda CRF250F
Honda CRF250R
Honda CRF250RX
Honda CRF300L
Honda CRF300LS
Honda CRF450R
Honda CRF450R-S
Honda CRF450RL
Honda CRF450RX
Honda CRF450X
Honda XR150L
Honda XR650L
---
Husqvarna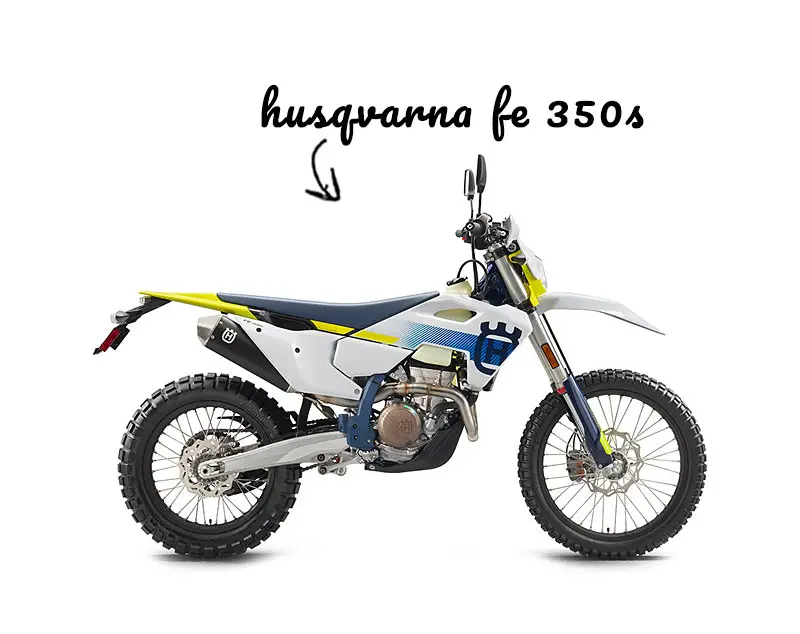 Husqvarnas are cool, there's no denying that. And not only are they cool, but they also produce quite a few bikes that don't require you to kickstart them. Here's a list of all the current Husqvarna dirt bikes that have an electric start:
Husqvarna FC 250
Husqvarna FC 350
Husqvarna FC 450
Husqvarna TC 125
Husqvarna TC 250
Husqvarna TE 150
Husqvarna TE 250
Husqvarna TE 300
Husqvarna TE 350s
Husqvarna TE 350w
Husqvarna FE 450
Husqvarna FE 501s
Husqvarna FE 501w
Husqvarna TX 300
Husqvarna FX 350
Husqvarna FX 450
---
Kawasaki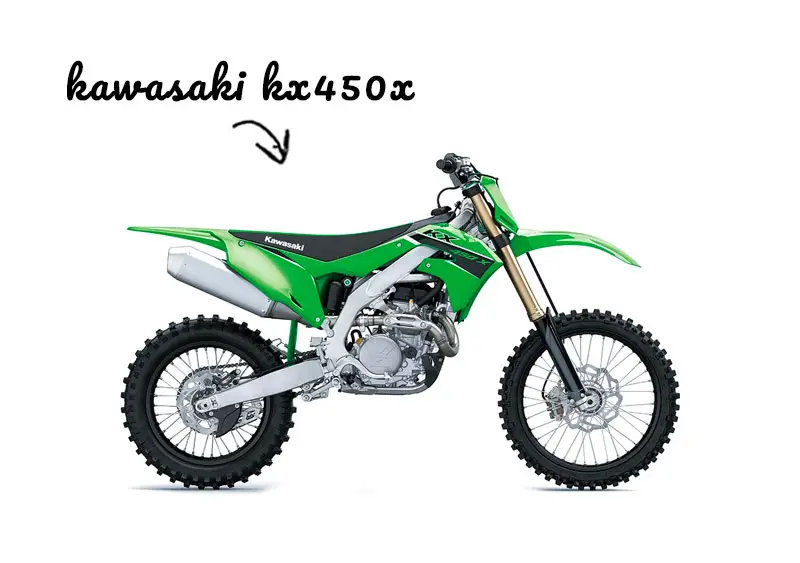 The Kawasaki dirt bike brand has had its ups and downs over the years. Overall though, they are making some great bikes these days, and many of them come with stock electric start.
Kawasaki KLX110R
Kawasaki KLX140R
Kawasaki KLX230
Kawasaki KLX230R
Kawasaki KLX300
Kawasaki KLX230SM
Kawasaki KLX300SM
Kawasaki KX250
Kawasaki KX450
Kawasaki KX450SR
Kawasaki KX250X
Kawasaki KX450X
---
KTM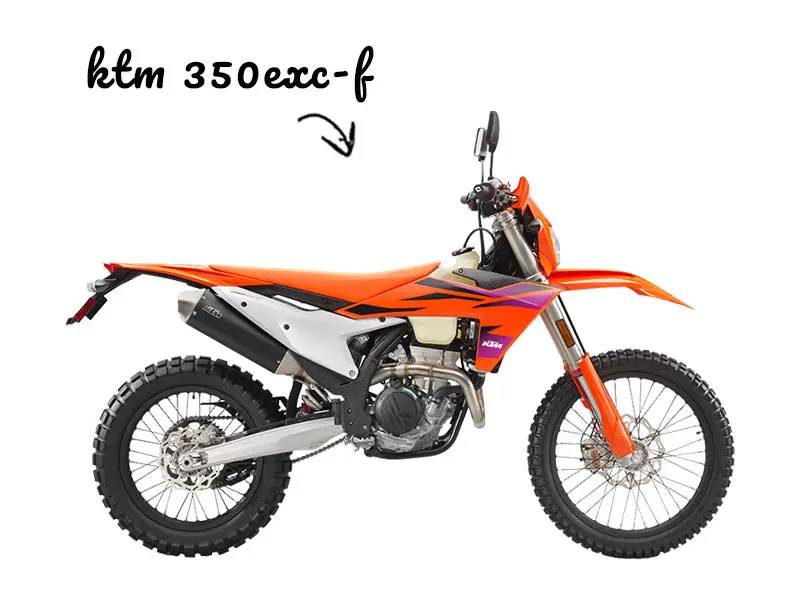 When it comes to choosing a dirt bike with an electric start, KTM has the most options. However, the smallest KTM dirt bike with an electric starter is the KTM 125cc. Other than that, they are all full-size dirt bikes, and more geared for adults.
KTM 450 SX-F
KTM 350 SX-F
KTM 250 SX-F
KTM 300 SX
KTM 250 SX
KTM 125 SX
KTM 500 EXC-F
KTM 450 EXC-F
KTM 350 EXC-F
KTM 300 XC-W
KTM 250 XC-W
KTM 150 XC-W
KTM 450 XC-F
KTM 350 XC-F
KTM 250 XC-F
KTM 350 XC-F Factory Edition
KTM 300 XC
KTM 250 XC
KTM 125 XC
---
Sherco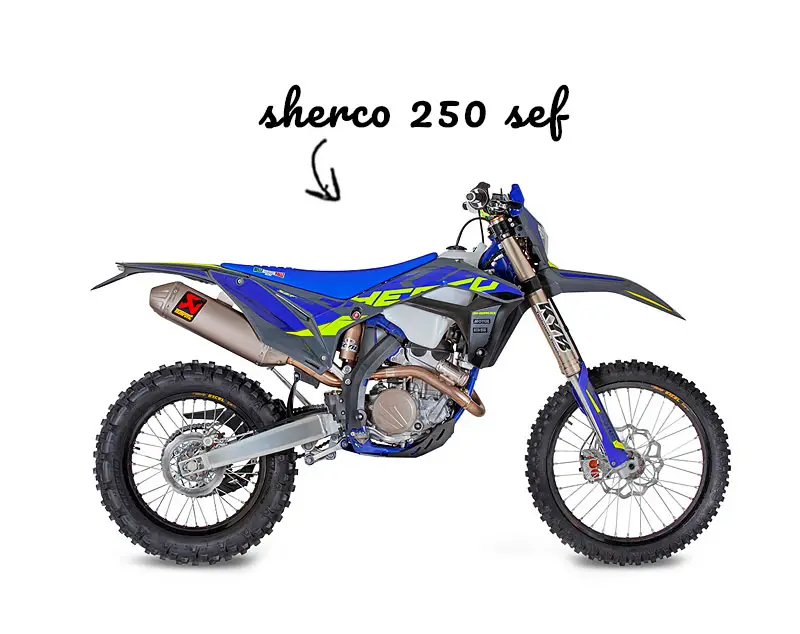 While Sherco may not be the most popular or universally-ridden dirt bike company, they still offer a handful of solid options. Whether you're in the market for a 2-stroke with an electric start or a 4-stroke, Sherco has both.
Sherco 125 SE
Sherco 250 SE
Sherco 300 SE
Sherco 500 SE
Sherco 250 SEF
Sherco 300 SEF
Sherco 450 SEF
Sherco 500 SEF
---
Suzuki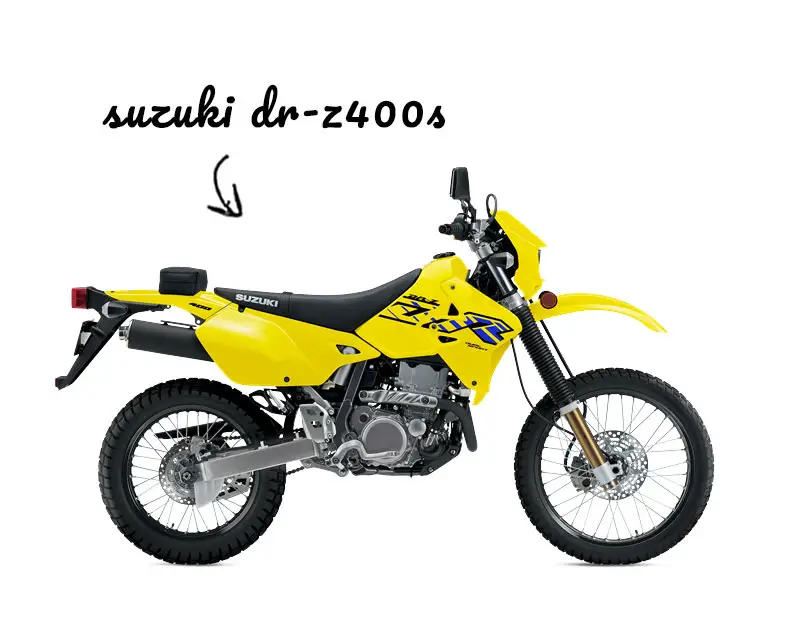 Suzuki offers the least options of all the other companies on this list. However, I do like that Suzuki produces a 50cc with an electric start. That's very nice for the youngsters… and the parents of the youngsters.
Suzuki DR-Z400S
Suzuki DR-Z650S
Suzuki DR-Z400SM
Suzuki DR-Z50
---
Yamaha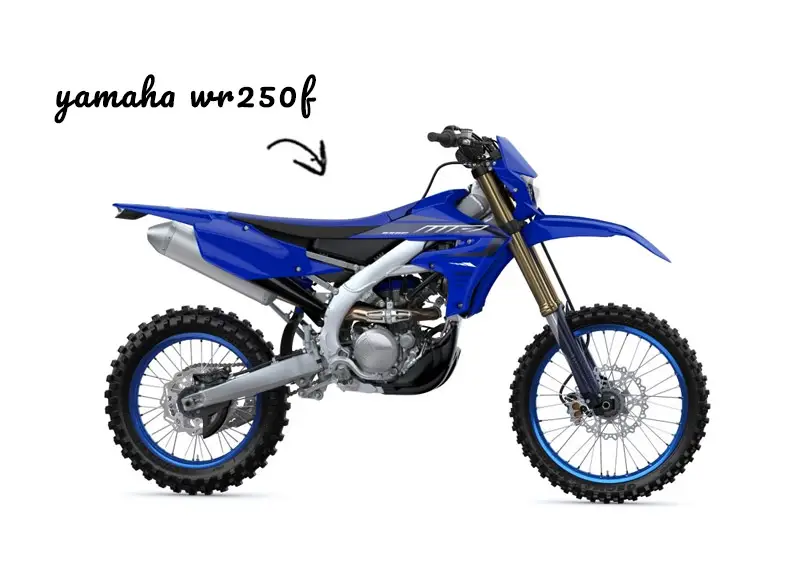 I love Yamahas. If I could own a Honda, Yamaha, KTM, and Kawasaki, I'd be content. Well, I'd at least be content for a while.
Here's a list of the current Yamaha dirt bikes with electric starters on them. Unlike most brands on this list, they do make a 50cc with an electric start.
Yamaha YZ450F
Yamaha YZ250FX
Yamaha YZ450FX
Yamaha WR250F
Yamaha WR450F
Yamaha TT-R50E
Yamaha TT-R110E
Yamaha TT-R125LE
Yamaha TT-R230
Yamaha TT-R50E