Leatt 3DF Kidney Belt Review – Does It Work and Is It Worth Buying?
BraapAcademy.com earns a small commission from qualifying purchases.
This does NOT cost you extra.
The Leatt 3DF kidney belt protects your internal organs from shock and trauma caused from riding. But is this belt worth buying? Let's take a look at all of the important details in this review of the Leatt 3DF Kidney Belt.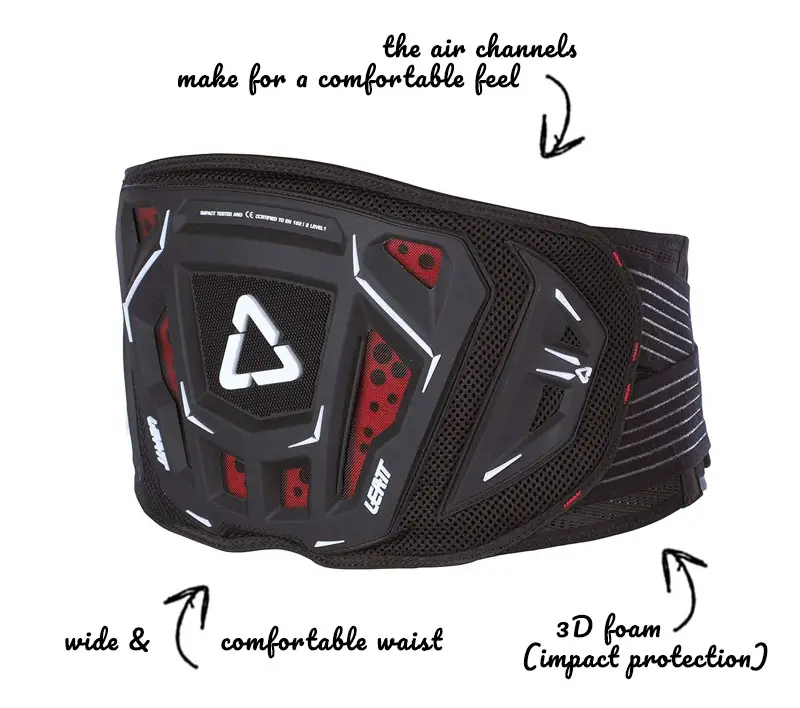 The Leatt 3DF Kidney Belt
The Leatt 3DF kidney belt is a valuable piece of protective gear for riders during extreme dirt bike riding (or any other time your bouncing around). This kidney belt protects your internal organs (including the kidney and stomach) from trauma.
Moreover, it has been thoroughly tested and is a certified option for anyone looking for a good kidney belt.
Positive Reviews
Advanced 3D Foam
This reduces the impact of a fall and its effect on your internal organs by absorbing more of the impact. In addition, the 3D foam design also offers support to your lower back for longer rides in general.This ensures the lower back is free from (much of the) pain caused by long hours of riding in one position.
Great Fit
The Leatt 3DF belt comes in three sizes: Small/Medium, Large/X Large, 2X-Large/3X-LargeWith the adjustable waist band, these sizes easily accommodate (basically) everyone. The company has designed the belts to be comfortable for all riders so that the belt doesn't feel too snug or loose.
Thermo Foamed Air Channels
When it comes to being comfortable in this kidney belt, the thermo foamed 3D air channels shine. These are 3D air channels that help you not to over-sweat or feel as much wear.They provide maximum ventilation, making it comfortable to the point it won't feel like you are wearing a belt… almost. 😉
CE-Certified
Leatt technicians have conducted impact tests on this kidney belt, making it CE-certified.
Negative Reviews
Although this product has some fantastic features, it still has faults.
Issue Fastening
Some customers have complained that the kidney belt hunches up in front. This can cause some riders discomfort.
Questionable Velcro
The Velcro fasteners may become faulty after some time.
---
PLEASE NOTE: Overall, this is a great kidney belt and "recommended" but I always encourage you to still  read reviews on Amazon before making your final decision.
About Leatt
The company behind this belt is Leatt. They focus on manufacturing protective gear for people involved in power sports.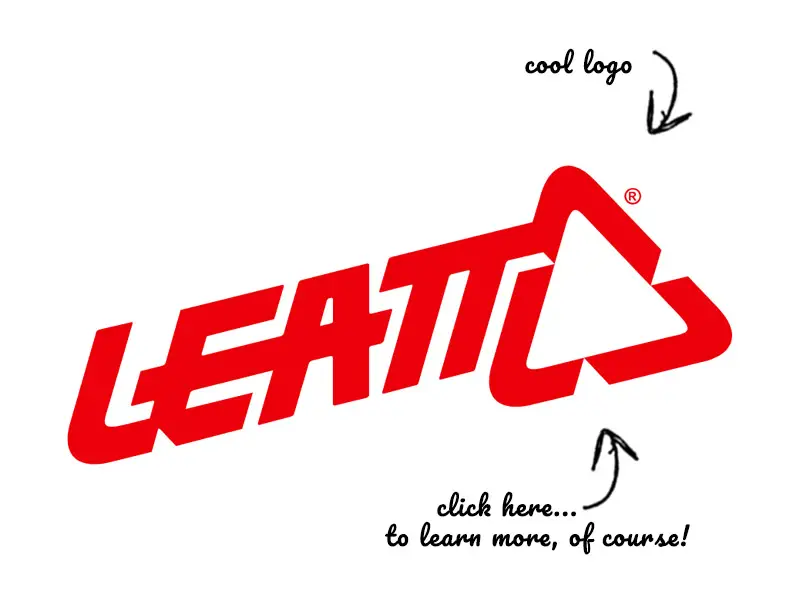 Leatt offers various protective gear that is tested and made of high-quality materials. Their main focuses are on chest (chest protectors), back, knee, shin, neck (neck braces), elbow, wrist, and lower torso protection.
Leatt also produces outerwear vests for men that are suitable for cycling or riding your scooter, and the manufacture automotive parts and accessories for power sports vehicles.
Okay, enough about that.
How Does the Leatt Kidney Belt Work?
When you wear the Leatt 3DF kidney belt on your waist, the elastic band found in the belt offers protection for your lower back, reducing fatigue.
In addition to its design, the 3D foam is thick enough to absorb some of the impact you'd feel when you fall off your dirt bike. Not a bad side benefit.
Who Is the 3DF Belt For?
This kidney belt by Leatt was made for bike riders who travel long distances, ride aggressively, or would just like a little extra support and protection for your internal organs.
The Leatt 3DF kidney belt can also be a helpful gear for people involved in power sports like ATVs (all-terrain vehicles), personal watercraft, snowmobiles, and scooters.
It is not an "essential" piece of body armor, however I personally love wearing one… and I'm not the only one. Just check out all of these good reviews on Amazon.
Should You Buy a Leatt 3DF Kidney Belt?
Kidney belts are (almost) essential gear for any person involved in power sports.
What makes the kidney belt from Leatt special is that it is CE-certified, well ventilated, and super comfortable.
Also, it has been tested and proven effective against various impacts.
All-in-all, a good buy.
Where To Buy (With a Guarantee)
I buy almost everything off of Amazon these days. Mostly, because local stores are just not carrying items anymore. Anyway…
I'd recommend checking out Amazon for the kidney belt. You can get it there in all its available sizes and ship it directly to your home address.
Click here to view pricing and read reviews (on Amazon).
Note: The product is covered under the Return/Refund policy when buying the Leatt 3DF kidney belt through Amazon. You can ask for a replacement or a refund within 30 days after purchasing it.