1051 Unique and Catchy Dirt Bike Names (Themed, Funny, Cool, etc.)
BraapAcademy.com earns a small commission from qualifying purchases.
This does NOT cost you extra.
Are you looking for some ideas on what to name your dirt bike? If so, welcome to the ultimate list. Here are 1,000 different dirt bike names for you to use or get inspiration from. Also, I'll give you one of my old bike's names at the end – it was a good one.
Also, if you scrolled past the LONG table of contents listed above, you may want to scroll back up and check out the categories.
I've broken all dirt bike names into different categories, even though many of the ideas will work for all of the different types of dirt bikes. For example, I've created a list for each of the main dirt bike companies that are out there: blue for those who need a Yamaha dirt bike name, red for Honda, orange for KTM, yellow for Suzuki, white for Husqvarna, and so on.
Whether you want a nickname for your dirtbike based on color, style, or something completely unique, you should be able to find some good options.
Funny Dirt Bike Names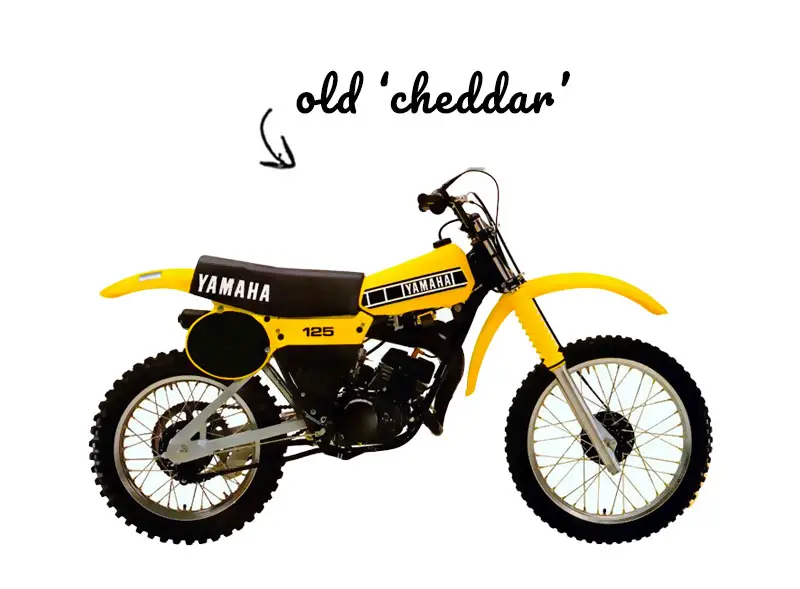 Mud Muncher
Dust Devil
Dirt Dynamo
Gritty Grinner
Wheelie Wombat
Muddy Mischief
Dusty Doodlebug
Gnarly Gopher
Silt Slinger
Trail Terror
Grit Grinder
Dune Dude
Muck Monster
Roost Rascal
Boggy Bandit
Puddle Pouncer
Dirt Dragon
Rocky Roadster
Sand Swindler
Sludge Slammer
Wheelie Wizard
Muddy Mayhem
Grime Grimacer
Gritty Glider
Mud Muppet
Dusty Daredevil
Trailblazer
Silt Surfer
Bog Bogeyman
Grit Gobbler
Sloppy Scooter
Dirt Diva
Wheelie Whiz
Muddy Maverick
Dizzy Dirtbag
Sandman
Sludge Smasher
Gritty Giggler
Mudslide
Dusty Dynamo
Dune Dasher
Muck Marauder
Rooster Racer
Bog Basher
Grit Gremlin
Troublemaker
Silt Samurai
Mud Monster
Wheelie Wildcat
Daring Dirtball
Cool, Cooler, Coolest Dirt Bike Names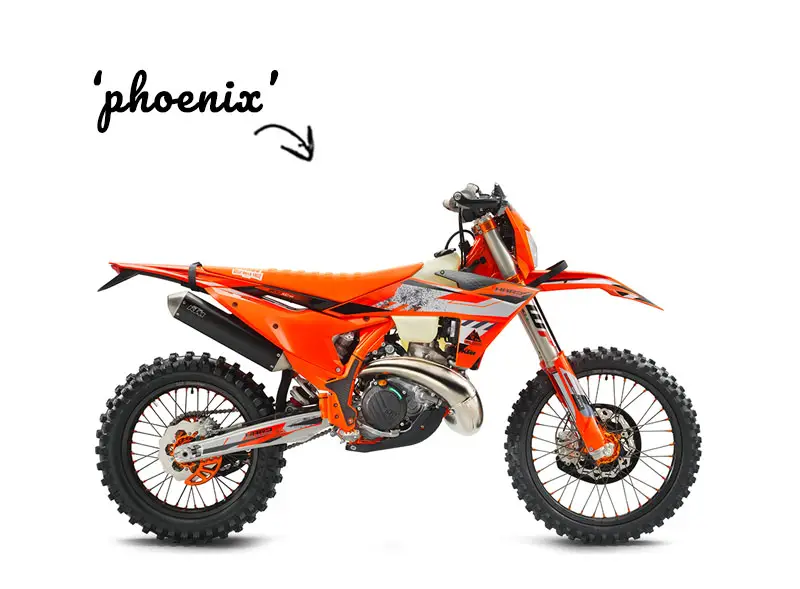 Thunderbolt
Nitro Fury
Blaze Rider
Phoenix
Cyclone
Avalanche
Vortex
Stealth Striker
Wildfire
Shadow
Hurricane
Titan Tornado
Rocket Racer
Storm Stalker
Venom Vengeance
Sonic Surge
Inferno Igniter
Renegade Raider
Thunderstrike
Viper Venom
Talon Thrasher
Phoenix Rising
Cyclone Crusher
Ghost Rider
Avalanche Assault
Lightning Bolt
Nitro Storm
Thunder Thrust
Blaze Blitz
Rebel Raptor
Stealth Storm
Wildcat Warrior
Shadow Shift
Hurricane Havoc
Titan Thunder
Rocket Rampage
Storm Surge
Venom Vanguard
Sonic Slicer
Inferno Impact
Renegade Rumble
Thunder Fury
Viper Vanguard
Talon Tornado
Phoenix Fury
Cyclone Crusher
Ghost Glide
Avalanche Ace
Lightning Leaper
Nitro Ninja
Badass Dirt Bike Names for Serious Riders
Reaper
Blackout
Iron Wolf
Havoc
Venomous
Vengeance
Warpath
Thunder
Hellraiser
Shadowbane
Steelstorm
Deathstrike
Wraith
Hellscream
Ghost Rider
Bonecrusher
Nightfall
Razorback
Demon Fury
Warbringer
Brutalizer
Doom Bringer
Skullcrusher
Chaos Knight
Bloodthirst
Reckoning
Ravager
Hellhound
Torment
Raging Bull
Grim Reaper
Nightshade
Ironclad
Hellfire
Cataclysm
Steel Sentinel
Shadowstrike
Deathdealer
Phantom Pain
Viperstrike
Warhawk
Bonegrinder
Doom Hammer
Steelshred
Bloodrage
Desolator
Hellstorm
Havoc Hound
Iron Fury
Girl Dirt Bike Names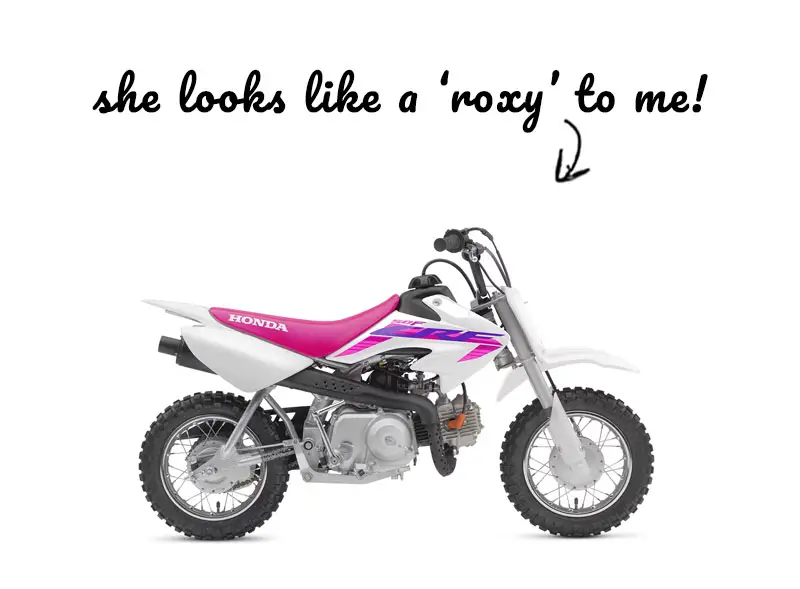 Athena
Seraphina
Nova
Luna
Ember
Willow
Raven
Aurora
Sapphire
Freya
Phoenix
Skye
Dahlia
Storm
Electra
Valkyrie
Sweetpea
Harley
Jade
Xena
Sable
Roxy
Tempest
Zara
Vixen
Astrid
Karma
Blaze
Siren
Selene
Rogue
Nyx
Indigo
Mystique
Luna
Ishtar
Misty
Raine
Jinx
Cressida
Lotus
Serenade
Electra
Calypso
Ember
Thalia
Kaida
Wilda
Zephyr
Tempest
Boy Dirt Bike Names
Maverick
Atlas
Thor
Rex
Hunter
Diesel
Blaze
Griffin
Titan
Phoenix
Ranger
Goliath
Raptor
Odin
Duke
Maximus
Nitro
Ace
Bullet
Thunder
Raider
Jagger
Spike
Avalanche
Blade
Colt
Diesel
Falcon
Hawk
Jag
Kodiak
Leviathan
Neo
Onyx
Predator
Quake
Rebel
Talon
Viper
Wolf
Zeus
Arrow
Blitz
Cobra
Drago
Fury
Havoc
Jet
Creative Names for a Dirt Bike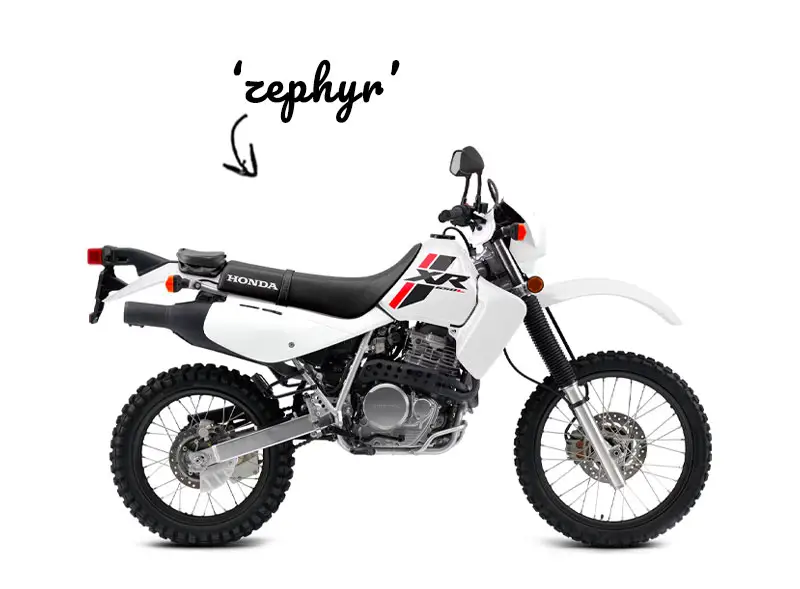 ChromaCycle
Zenith Zoomer
Equinox Express
Nebula Nitro
Luminescent Lancer
Electra Glide
Gravity Grin
Cosmic Cruiser
Techno Trailblazer
Whirlwind Wanderer
Enigma Explorer
X-Facto
Psychedelic Strider
Arcane Adventurer
Prism Prowler
Mirage Maverick
Celestial Surfer
Neon Nighthawk
Radiant Racer
Dreamweaver
Illusion Igniter
Flux Flyer
Polaris Pouncer
Synthwave Soarer
Cyclone Seeker
Eon Drifter
Luminary Leaper
Chromatic Charger
Kaleidoscope Knight
Phoenix Phazer
Zephyr
Astral Acrobat
Technicolor Thrasher
Spark Serenade
Gravity Glide
Mystic Moto
Quantum Quicksilver
Electric Evasion
Whimsy Wheelie
Ether Escape
Spectrum Sprinter
Elixir Express
Time Twister
Vortex Vagabond
Euphoric Expedition
Radiance Rambler
Illusion Impulse
Turbo Tempest
Echo Enigma
Kinetic Kommander
Strange, Out-There, and Unique Names for Dirt Bikes
Aether Shredder
Zephyr Zapper
Nebula Racer
Thunderstrike
Solar Cyclone
Quasar Quest
Arcane Wanderer
Ebon Drifter
Celestial Streak
Velox Vortex
Chrono Cruiser
Typhoon Trailblazer
Echo Enforcer
Voltaic Voyager
Ignis Outlaw
Perseus Prowler
Lunar Lancer
Seraphic Shredder
Nighthawk Nomad
Tidal Tempest
Stellar Soarer
Vermilion Viper
Aurum Riptide
Solstice Strider
Luminous Lightning
Elysian Exile
Ebon Nova
Ember Evasion
Obsidian Outrider
Lumos Leap
Vela Velocity
Noctis Nomad
Cosmic Cruiser
Spectral Surge
Radiant Renegade
Lunar Luminator
Aether Ablaze
Orion Overdrive
Zephyr Zealot
Seraph Strider
Solaris Swashbuckler
Celestia Chaser
Terra Tracer
Nebulous Nomad
Velox Vanguard
Ignis Infiltrator
Thunderbird Tamer
Aquilon Avenger
Eurus Exterminator
Vesper Vindicator
Dirt Bike Names Based on Color
Red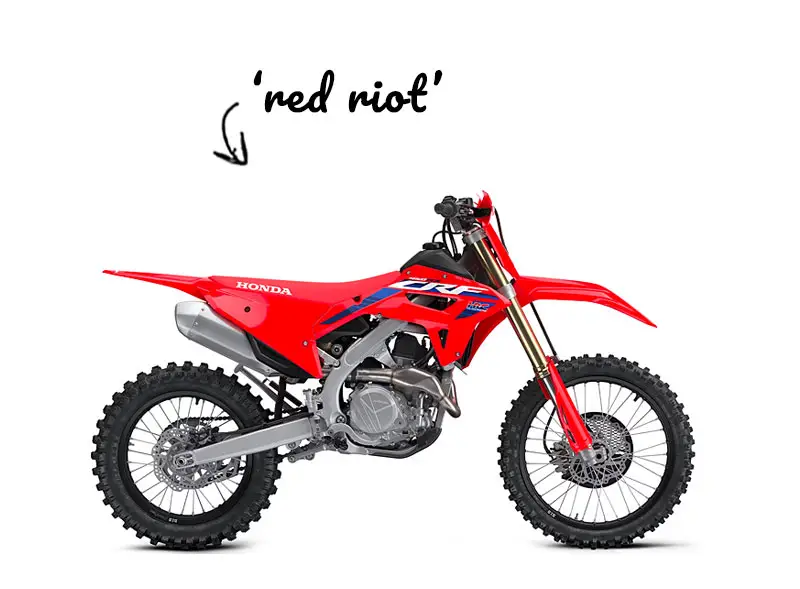 Scarlet Storm
Crimson Charger
Ruby Racer
Fury
Cherry Bomb
Flame Frenzy
Garnet Glide
Vermilion Velocity
Brick Blaze
Burgundy Bullet
Rose Rambler
Maroon Maverick
Bloodshot Blitz
Rust Rider
Cardinal Cyclone
Coral Crusher
Cherry Chaser
Red Riot
Blaze Breaker
Radiant Ruby
Fiery Falcon
Red Hot Rocket
Flame Flicker
Scarlet Speedster
Crimson Comet
Ruby Rampage
Inferno Instigator
Cherry Cyclone
Vermilion Viper
Rusty Roamer
Blaze Blazer
Fireball Flyer
Scarlet Sizzler
Cherry Streak
Maroon Mauler
Garnet Grit
Radiant Riptide
Cardinal Crusher
Crimson Cyclone
Brick Burner
Raging Rojo (Spanish for "red")
Fiery Flash
Ruby Rush
Flame Falcon
Redline Renegade
Coral Conqueror
Cherry Thrasher
Rust Rider
Blaze Brawler
Firestorm Flyer
Blue
Azure Avenger
Cobalt Cyclone
Blueberry
Sky Strider
Sapphire Sprinter
Cerulean Charger
Aquamarine Ace
Indigo Instigator
Electric Eddy
Twilight Thunder
Blue Blitz
Ocean Overtaker
Midnight Maverick
Denim Drifter
Frosty Flash
Turquoise Tornado
Powder Blue Prowler
Royal Racer
Ice Igniter
Baby Blue Bullet
Periwinkle Powerhouse
Steelblue Storm
Cornflower Crusher
Dreamy Dynamo
Celestial Cyclone
Frozen Flyer
Pacific Pike
Blue Bolt
Neptune's Nomad
Electric Evasion
Azure Arrow
Cobalt Comet
Navy Nighthawk
Skyward Surge
Sapphire Swirl
Cerulean Slicer
Aquatic Accelerator
Indigo Impact
Electric Edge
Twilight Trekker
Bluebird Blitz
Ocean Odyssey
Midnight Marvel
Denim Daredevil
Frosty Freewheeler
Turquoise Thunder
Powder Blue Prodigy
Royal Rocket
Icebreaker
Baby Blue Blazer
Green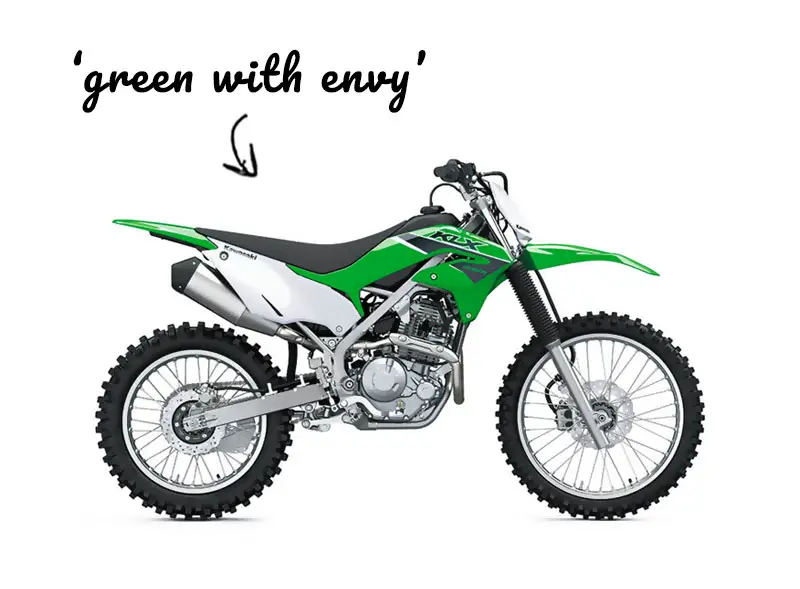 Envy
Jade Jolt
The Pistachio
Emerald Eclipse
Forest Gump
Lime Lightning
Moss Maverick
Jolly Green Giant
Verdant Viper
Olive Outlaw
Basil Blaze
Mint Moto
Shamrock Storm
Pine Pursuer
Chartreuse Charger
Viridian Velocity
Teal Trailblazer
Celadon Cyclone
Kiwi Kommander
Peacock Powerhouse
Fern Frenzy
Alpine Avenger
Sage Striker
Hunter's Howl
Lime Lancer
Mossy Mauler
Spring Surge
Hunter's Roar
Olive Overdrive
Pistachio Pike
Basil Bolt
Mint Mayhem
Shamrock Shredder
Pine Pouncer
Chartreuse Chaser
Viridian Vagabond
Teal Tornado
Celadon Cyclone
Kiwi Knight
Peacock Pulverizer
Fern Flash
Alpine Ace
Sage Storm
Hunter's Huntress
Lime Launch
Mossy Moto
Spring Sprinter
Hunter's Howler
Olive Obliterator
Pistachio Pursuit
Orange
Blaze Orange
Citrus Cyclone
Tangerine Thunder
Flame Fury
Pumpkin Prowler
Mandarin Maverick
Copper Comet
Amber Avenger
Rusty Racer
Sunset
Carrot Crusher
Ember Express
Copper Canyon
Apricot Ace
Persimmon Powerhouse
Fiery Frenzy
Sunset Surge
Rust Rider
Amber Arrow
Flame Flash
Pumpkin
Copper Cyclone
Tangerine Tornado
Ember Evasion
Citrus Crusher
Apricot
Blaze Blitz
Rustic Roamer
Copper Conqueror
Amber Attacker
Sunset Streak
Tangelo Trailblazer
Flame Falcon
Persimmon Pursuer
Ember Explorer
Coral Cyclone
Blaze Breaker
Pumpkin Pike
Rusty Renegade
Apricot Accelerator
Citrus Chaser
Copper Cheetah
Amber Avalanche
Carrot Cake
Fiery Freewheeler
Tangerine Thrasher
Ember Express
Rusty Roamer
Copper Crusher
Amber Ace
White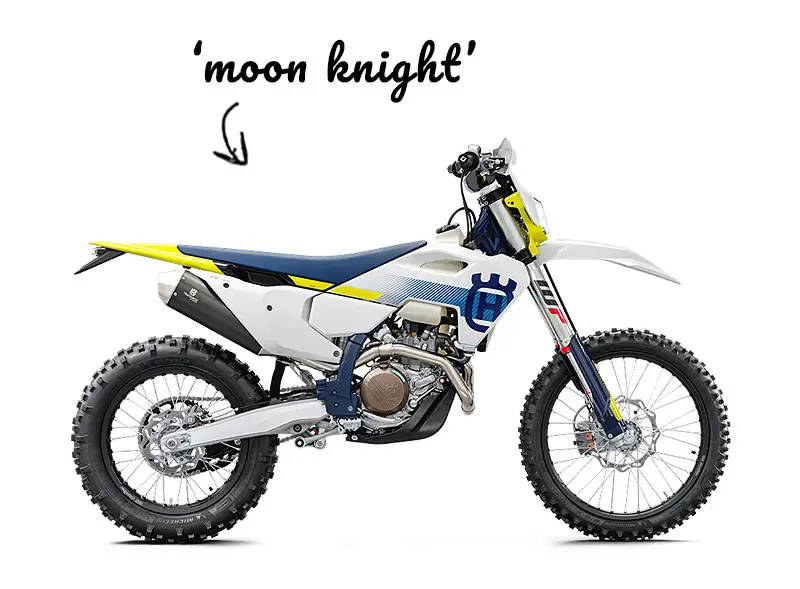 Snowstorm
Moon Knight
Ivory Instigator
Alabaster Ace
Frosty
Pearl Prowler
Arctic Avenger
Crystal Cyclone
Glacier Glide
Opal Outlaw
Diamond Dynamo
Moonlight Maverick
Silver Streak
Blizzard Bolt
Ivory Impact
Frost Fury
Pearl Phantom
Arctic Acrobat
Crystal Cruiser
Glacier Ghost
Opal Overtaker
Diamond Drifter
Moonlight Marauder
Silver Shredder
Blizzard Blitz
Ivory Icebreaker
Frostbite
Pearl Powerhouse
Arctic Arrow
Crystal Cheetah
Glacier Grinder
Opal Overdrive
Diamond Dart
Moonlight Meteor
Silver Swift
Blizzard Banshee
Ivory Icarus
Frost Flicker
Pearl Pike
Arctic Ascent
Crystal Comet
Glacier Gallop
Opal Odyssey
Diamond Dasher
Moonlight
Silver Speedster
Blizzard Breeze
Ivory Illusionist
Frost Flurry
Pearl Pulse
Arctic Arrowhead
Yellow
Yellow Lightning
Sunburst Racer
Gold Grit
Citron Cyclone
Lemon Maverick
Canary Charger
Amber Avenger
Dandelion Dynamo
Saffron Streak
Honey Hustler
Topaz Thunder
Butter Blaze
Banana Bolt
Amber Arrow
Golden Glide
Maize Master
Marigold Maverick
Sunbeam Strider
Tawny Trekker
Brass Bullet
Pineapple Prowler
Mustard Moto
Ochre Outlaw
Tiger Torch
Daffodil Dash
Goldie Gallop
Lemonade Launch
Citrine Cyclone
Amber Alacrity
Canary Comet
Yellow Flash
Sunfire Sprint
Saffron Slicer
Honey Haven
Topaz Thrust
Butter Bullet
Banana Blitz
Amber Ace
Golden Gust
Maize Marauder
Marigold Moxie
Sunburst Streak
Tawny Tornado
Brass Blaster
Pineapple Pike
Mustard Mauler
Tiger Tamer
Daffodil Dash
Gold Grit
Lemon Maverick
Names for Different Types of Dirt Bikes
4-Strokes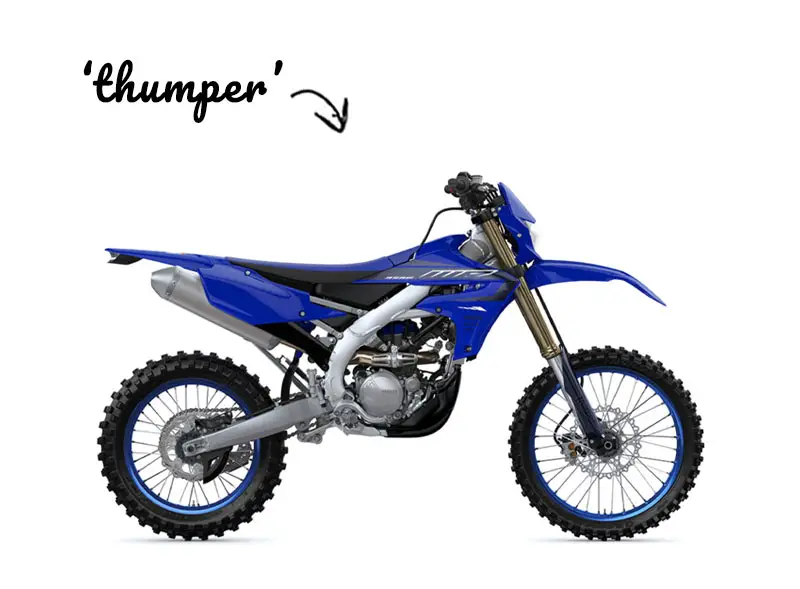 PowerPulse
TorqueTamer
MotoMighty
RevRider
FuelFury
TrailTamer
ThunderThump
GritGlider
RoarRunner
PrecisionProwler
DirtDominance
MuscleMauler
TrailTornado
IronImpact
ThunderTrekker
GritGuardian
RoarRacer
PrecisionPilot
DirtDynamo
MuscleMaster
TrailTracker
IronInsurgent
ThunderTrailblazer
GritGuerilla
RoarRebel
PrecisionPacer
DirtDevastator
MuscleMaverick
TrailTerminator
IronInnovator
ThunderThunderbolt
GritGunslinger
RoarRocket
PrecisionPulse
DirtDragon
MuscleMonarch
TrailTamer
IronInvincible
ThunderTitan
GritGladiator
RoarRenegade
PrecisionPilot
DirtDefender
MuscleMagician
TrailTactician
IronIcon
ThunderTracer
GritGoliath
RoarRaider
PrecisionPatrol
2-Strokes
NitroNinja
BlazeBanshee
ThunderTornado
PowerPirate
TrailThrasher
TurboTracker
SpeedSlinger
GritGlider
RoarRacer
KickstartKing
DirtDynamo
VelocityViper
FireFlyer
Trailblazer
RocketRider
GritGuardian
RoarRocket
SwiftSlayer
FuelFury
TurboTracer
NitroNomad
ThunderTwister
PowerProwler
TrailTamer
SpeedDemon
GritGunner
RoarRaider
BlazeBullet
DirtDevil
VelocityVoyager
FireFrenzy
TurboTracker
NitroNemesis
ThunderBolt
PowerPacer
Trailblazer
RocketRipper
GritGuardian
RoarRenegade
SwiftStreak
FuelFreak
TurboTamer
ThunderTamer
PowerPirate
TrailThrasher
Speedster
GritGlider
RoarRider
KickstartKing
Motocross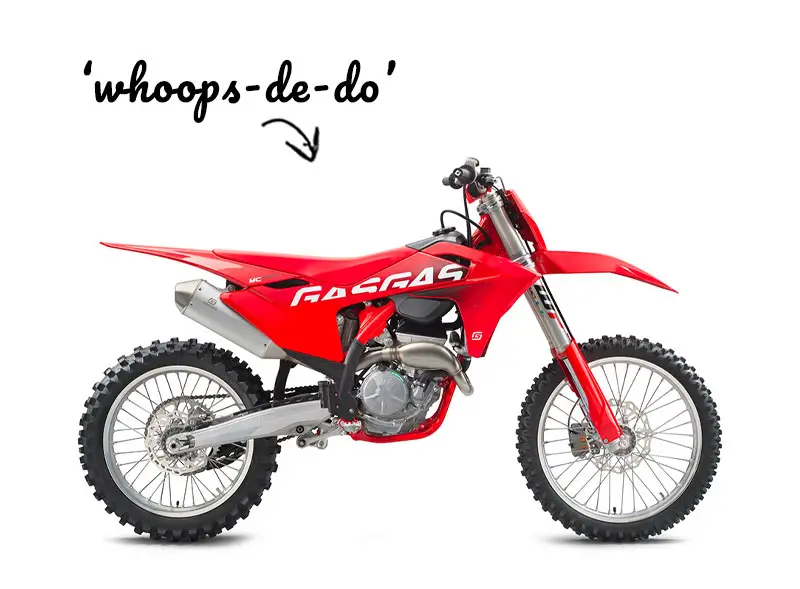 MotoMarauder
ThrillTamer
DirtDemon
AdrenalineAssault
RoostRipper
SpeedSlinger
MXMauler
Whoops-de-do
RampageRacer
TurboThruster
BlazeBender
AirborneAce
GritGobbler
ApexAmbush
ThunderTamer
MachMaster
RocketRenegade
SlamShift
DustDevourer
VelocityVandal
WhiplashWarrior
MotocrossMarauder
RiptideRider
RampRocket
NitroNitro
MXMachinator
AirAssault
SpeedShredder
TrailTamer
TurboTornado
BlazeBlitzer
RoostRager
AdrenalineAdept
ThrillTamer
DirtDevastator
ApexAccelerator
ThunderTwister
SlamSlinger
RampageRacer
NitroNemesis
MXMarauder
VelocityVortex
WhirlwindWarrior
MotocrossMaster
RiptideRocket
RampageRenegade
NitroNitro
MXMaverick
AdrenalineAmbush
Trail
TrailTracker
TrekTamer
PathProwler
WanderWheeler
AdventureAmbler
SereneStrider
Trailblaze
PathFinder
JourneyJumper
TrekTraverser
ExploreEagle
RoamRider
TrailTrekker
TrekkerTracker
VentureVoyager
WanderWhiz
PassagePilot
TrailVenturer
TrekTrailblazer
WayfarerWheeler
WanderlustWarrior
TrailSeeker
TrekkerTracer
ScenicStrider
TrackTracer
TrailTamer
TrekTourer
PathPioneer
DiscoveryDasher
WandererWheeler
AdventureAdventurer
RoamerRider
TrailTracker
TrekTamer
PathfinderPilot
TrekSeeker
ExploreExplorer
RoamRacer
TrailTrekker
TrekkerTracker
JourneyJumper
VentureVoyager
WanderWhiz
PassagePilot
TrailVenturer
TrekTrailblazer
WayfarerWheeler
TrekkerTracker
ScenicStrider
Enduro Dirt Bike Names
Enduro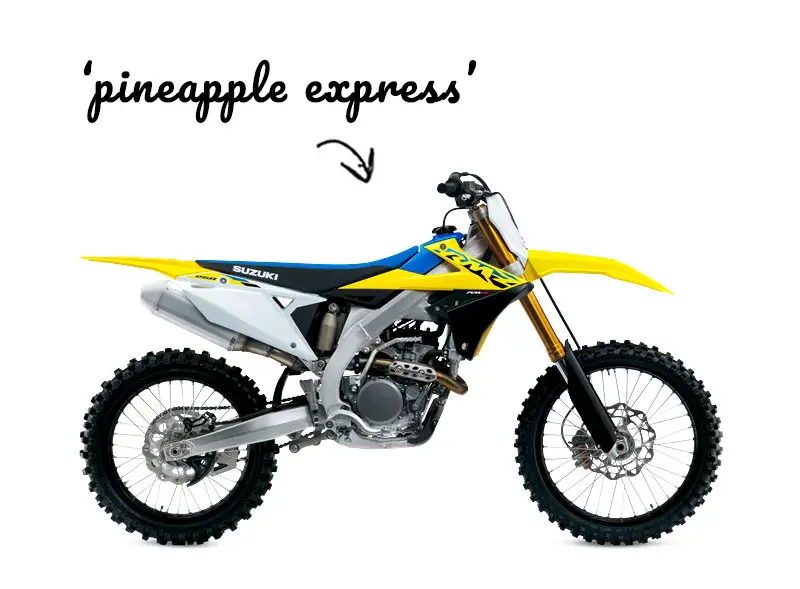 Pineapple Express
AdventureAscent
TrailTitan
All-TerrainAce
EnduroEagle
WandererWarrior
TerrainTrekker
EpicExplorer
EnduranceRider
CrossCountryChampion
PeakProwler
AdventureAmbassador
EnduroAdventurer
TrekkingTitan
EnduranceEvader
CrossCountryCommander
SummitStrider
AdventureAchiever
EnduroExpedition
TrailTraverser
TerrainTracker
UltimateWanderer
EnduranceEndeavor
CrossCountryCruiser
PeakPathfinder
AdventureAce
EnduroEmissary
TrekkerTrailblazer
EnduranceExplorer
CrossCountryConqueror
SummitScout
AdventureAdmiral
EnduroEndurance
All-TerrainAce
WandererWarrior
TerrainTrekker
EpicExplorer
EnduranceRider
CrossCountryChampion
PeakProwler
AdventureAmbassador
EnduroAdventurer
TrekkingTitan
EnduranceEvader
CrossCountryCommander
SummitStrider
AdventureAchiever
EnduroExpedition
TrailTraverser
TerrainTracker
Dual-Sport
DualDynamo
AdventureAlliance
TrailblazerTrek
CrossCountryCompanion
DualDeliverance
WanderlustWheeler
EnduroExplorer
All-TerrainAmbassador
DualDominance
CrossCountryCruiser
VersatileVoyager
AdventureAscent
DualDaredevil
TrailTracker
EnduranceEagle
All-TerrainAce
DualDestiny
CrossCountryChampion
VersatileVanguard
AdventureAdventurer
DualDexterity
TrailTitan
EnduroEvader
All-TerrainAmbler
DualDefender
CrossCountryCommander
VersatileVenture
AdventureAchiever
DualDaring
TrailTrekker
EnduranceEndeavor
All-TerrainAce
DualDiscovery
CrossCountryConqueror
VersatileVoyager
AdventureAmbassador
DualDynamic
TrailTamer
EnduroEndurance
All-TerrainAviator
DualDestiny
CrossCountryCruiser
VersatileVanguard
AdventureAscent
DualDelight
TrailTracker
EnduranceEagle
All-TerrainAmbler
DualDefender
CrossCountryCommander
Pit Bikes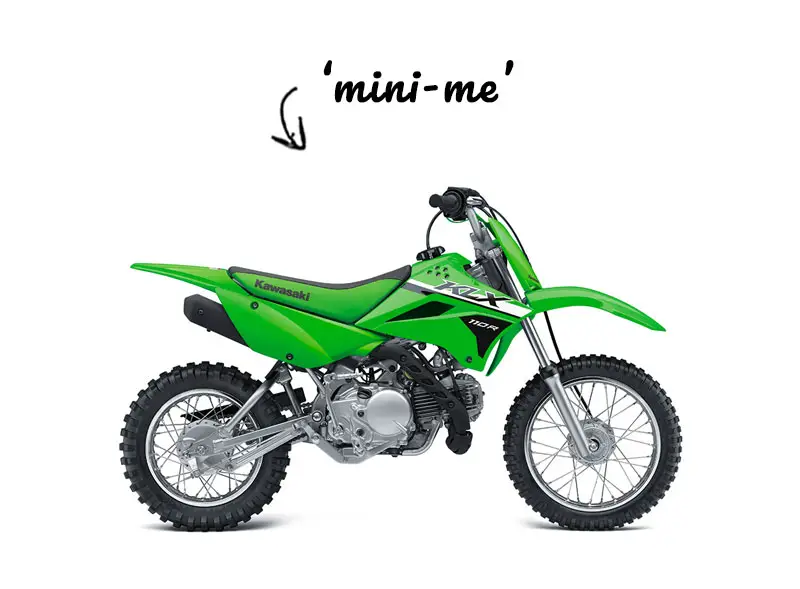 PitProwler
MiniMarauder
SpeedyStunt
PocketRocket
PitViper
TinyThunder
Mini-Me
SpeedDemon Jr.
MiniMonster
PitBlazer
CompactCharger
TinyTornado
MicroMauler
Speedster Jr.
PocketProwess
PitWheeler
MiniMaster
CompactCheetah
TinyTrailblazer
MicroMarauder
SpeedySprite
PocketPilot
PitRider
MiniMachinator
CompactCommander
TinyTitan
MicroMotivator
SpeedFreak Jr.
PocketProwler
PitPilot
MiniMaverick
CompactCruiser
TinyTrailblazer
MicroMauler
SpeedySprinter
PocketProdigy
PitAdventurer
MiniMastermind
CompactConqueror
TinyThunderbolt
MicroMarauder
Speedster Jr.
PocketPathfinder
PitRider
MiniMachinator
CompactCommander
TinyTrailblazer
MicroMotivator
SpeedySprite
PocketProwess
Supermoto
SuperStorm
MotoMaster
AsphaltAvenger
UrbanUprising
StreetSlayer
HyperHawk
SuperchargedStreak
MetroMarauder
RoadRebel
UrbanUltraviolet
TurboTraverse
ApexAssassin
ThrillThrasher
HyperHustler
StreetSurge
SuperShift
MotoMaverick
AsphaltAssault
UrbanVortex
StreetStorm
TurboTamer
ApexAccelerator
ThrillTrekker
HyperHavoc
SuperGlide
MotoMercenary
AsphaltArcher
UrbanViper
StreetScout
TurboTracker
ApexAmbush
ThrillTracker
HyperHunter
SuperSonic
MotoMariner
AsphaltAssailant
UrbanVigilante
StreetSlinger
TurboTrailblazer
ApexAvenger
ThrillTracer
HyperHurricane
SuperSwift
MotoMachinator
AsphaltAnarchy
UrbanVenom
StreetSeeker
TurboTornado
ApexAdventurer
ThrillThunder
I hope this gave you some good dirt bike name ideas that you can use. If not, here's one of my personal dirt bike names that I've used in the past. Feel free to use it, it's a good one.
Option 1,051 is a number and name combo: #211 – The Steel Reserve
How to Pick a Good Dirt Bike Name?
What do you do if you don't like any of the names above? You choose your own.
Figuring out a good dirt bike nickname doesn't have to be difficult. If you still need help, here's a cool nickname generator that will give you some ideas. All you have to do is type in "red Honda" (or something else), and it can generate random names for you.
Here are a few different things to consider when trying to pick out a name:
Personality: Consider the characteristics of your dirt bike. Is it powerful and aggressive, or more laid-back and smooth? Think about its appearance, performance, and how it makes you feel when you ride it.
Color: If your dirt bike has a distinctive color, you can use that as a starting point for name ideas. For example, if it's red, you could consider names like "Crimson Charger" or "Ruby Racer."
Type: Think about the type of riding you do and how your dirt bike handles different terrains. Names like "Trailblazer," "Enduro Warrior," or "Supermoto Thunder" could represent its capabilities.
Themes: If you have a favorite theme or concept, you can incorporate it into the name. For example, if you love space, you could use names like "Galactic Glide" or "Cosmic Cruiser."
Personalized: You can use your own name, nickname, or initials to create a unique name that represents your bond with the bike.
Creative: Don't be afraid to get creative and come up with imaginative and unique names that capture the essence of your dirt bike.
Meaning: If there's a specific meaning or story behind the name, it can make it even more special to you.
Note: naming your dirt bike is not supposed to be a serious thing. Have some fun with it and remember, there are no wrong names.