Types of Dirt Bikes (All Different Styles, etc.)
BraapAcademy.com earns a small commission from qualifying purchases.
This does NOT cost you extra.
Are you thinking about buying a dirt bike, or are you just curious about how many different types of dirt bikes there are? Either way, I've put together a FULL list of the various offroad motorcycles.
We'll cover the best bikes for each of the different types of dirt bike racing, as well as the different recreation bikes that are built just for fun. Overall, here's a list of the different styles of dirtbikes out there:
Motocross
Enduro
Cross Country
Trail
Pit Bikes
Dual Sport
Adventure
Trials
Electric
Dirt Bike Brands
While it may seem like there are a lot of types of dirt bikes, there are just as many (actually, more) types of dirt bike brands. Of course, not everyone can be considered the "best," but these are still the most popular and well-known companies.
Honda
Yamaha
KTM
Husqvarna
Kawasaki
Suzuki
Beta
GasGas
Sherco
TM Racing
SWM
Apollo
Bultaco
Oset
AJP
SSR Motorsports
Rieju
Lifan
Royal Enfield
Benelli
Yes, that is quite the list! Next, we'll break these down into different types.
NOTE: The majority of the "good" brands will have one or more dirtbikes in multiple lists. This is not by mistake. These companies know what they're doing and they make great bikes for many different riders.
---
Motocross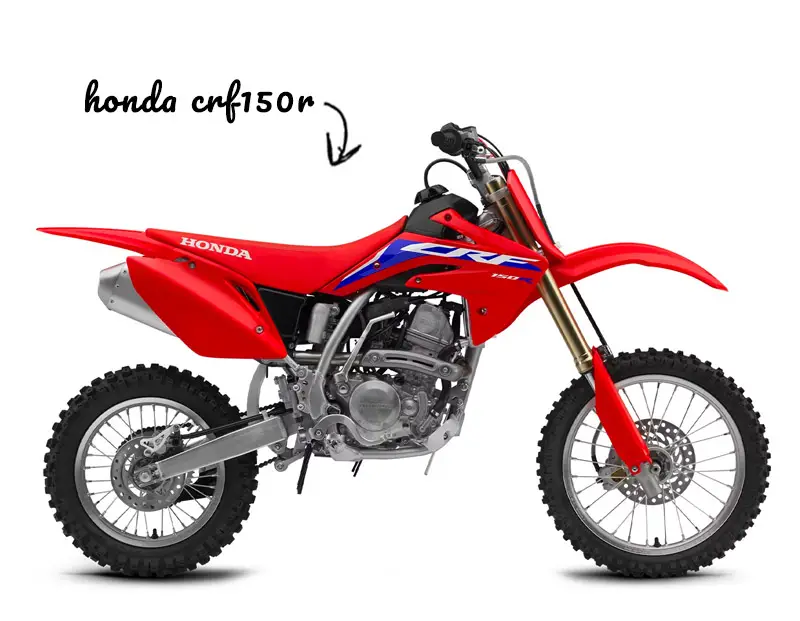 Motocross bikes are designed for racing on closed dirt tracks with jumps, whoops, tight turns, and more. Because of that, they are lightweight, agile, and powerful.
Generally, an MX bike is not a good bike to learn on. Instead, these dirtbikes are great for those who are ready for competition racing. There are a handful of different racing classes, which only allow certain-sized dirt bikes. For example, you cannot mix the various types of dirt bikes CC. Only 50s can race 50s… sort of. (450cc 4-strokes can race in the 250cc class, 250cc 4-strokes can race in the 125cc class, etc.)
Here are the common types of motocross dirt bikes:
50cc
The 50cc motocross dirt bike is the smallest type of race bike in the group. They are designed for small, young children. With a small 50cc engine, an automatic transmission, and incredibly light, these are some really cool little machines.
These are the most popular 50 motocross bikes:
Honda CRF50F
Yamaha PW50
Suzuki DR-Z50
KTM 50 SX Mini
Kawasaki KX50 (KX65 with a 50cc kit)
Husqvarna TC50
GasGas MC 50
Cobra CX50JR
65cc
Slightly larger than the 50cc bikes, 65cc motocross bikes are also designed for young riders. These are great "in-between" bike for those who outgrow a 50cc model but isn't quite ready for the bigger bikes. Compared to the 50, the 65s typically have more power and better suspension.
These are the most popular 65 MX bikes:
KTM 65 SX
Husqvarna TC 65
Kawasaki KX 65
GasGas MC 65
Yamaha YZ65
Suzuki RM 65
Husqvarna TC65
85cc
The 85cc bikes are the next step up in size and power. They are best for older children and teenagers who have gained more experience in riding. These bikes offer a lot more power than their younger siblings. If you haven't ridden an 85cc two-stroke, you ought to. They are a blast!
These are the most popular 85 motocross bikes:
GasGas MC 85
KTM 85 SX
Husqvarna TC 85
Yamaha YZ85
Kawasaki KX85
Suzuki RM85
Husqvarna TC85
125cc
The 125cc motocross bike is typically the entry point for adult motocross racers.
They are lightweight, agile, and usually have great top-end power/speed. It's important to note that these dirt bikes are not recommended for beginners. They require more skill to handle than smaller models, and they are fast! Just how fast is a 125cc dirt bike? Many can go as fast as 60-70 MPH.
Here are the five most popular 125 motocross bikes:
Honda CRF125F
Yamaha YZ125
Husqvarna TC125
KTM 125 SX
Husqvarna TC 125
GasGas MC 125
Kawasaki KX125
250cc
This is the class where things really get interesting.
The 250cc bikes are the standard in professional motocross racing. They are powerful and lightweight, providing excellent acceleration and handling for experienced riders. 250cc motocross bikes are commonly used in both regional and national competitions.
These are the most popular 250 motocross bikes:
Honda CRF250R
Husqvarna TC250
Yamaha YZ250F
Kawasaki KX250
Suzuki RM-Z250
KTM 250 SX-F
Husqvarna FC 250
GasGas MC 250F
450cc
The 450cc dirt bikes are the largest and most powerful motocross bikes available. They are the top choice for professional motocross riders due to their high performance and ability to handle the most challenging tracks and obstacles. While some guys still ride 2-strokes, the 4-strokes have cemented their place at the top of the division.
Here are the seven most popular 450 motocross bikes:
Honda CRF450R
Yamaha YZ450F
Kawasaki KX450
Suzuki RM-Z450
KTM 450 SX-F
Husqvarna FC 450
GasGas MC 450F
---
Enduro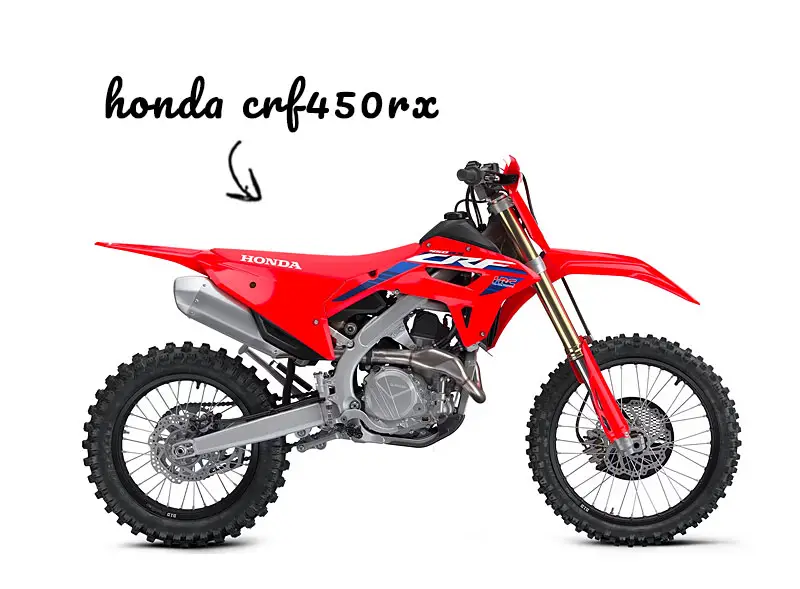 Enduro dirt bikes are designed for long-distance off-road racing, but they are also capable of many different types of dirt bike riding. They can easily handle changing terrains and obstacles including rocks, roots, and more.
Here are the common types of enduro dirt bikes:
2-Stroke Enduros
These enduro bikes are powered by 2-stroke engines, which are popular for being light and aggressive. This type of dirt bike is also known for being easier to maintain and rebuild than other types.
Here are the most popular two-stroke enduros:
KTM 300 EXC TPI
KTM 150/250/300 XC-W
Beta 300 RR 2T
Sherco 125/250/300 SE
Yamaha YZ125X/250X
GasGas EC 250/300
Husqvarna TE 150/250/300
4-Stroke Enduros
4-stroke enduro bikes are equipped with 4-stroke engines, which provide smoother power delivery and are generally more fuel-efficient. They also deliver solid low-end torque which makes them great for trail riding.
Here are the most popular four-stroke enduros:
KTM 350/500 EXC-F
KTM 350/450/500 XW-F
Honda CRF250RX/450RX
Husqvarna FE 350w/450w/501w
Husqvarna FE 350s/450s/501s
Beta 350/390 RR
Sherco 250/300/450/500 SEF
GasGas EC 350F/450F
Yamaha WR250F/450F
I've got to admit, these enduro dirt bikes really do peak my interest. In my opinion, as long as you go with one of the well-known brands you should be happy. There are plenty of types of KTM, Husky, Honda, and Yamaha dirt bikes to choose from. There's no doubt you can pick one you'll love.
Electric Enduros
With the rising popularity of electric motorcycles, there are also a few types of electric enduro dirtbikes available. These bikes offer quiet and environmentally friendly riding while providing impressive off-road performance.
They aren't necessarily cheap, but they do represent the latest in technology. Here are the most popular electric enduros out there:
KTM Freeride E-XC
Zero FX
Cake Kalk OR
Alta Motors Redshift EXR
Tacita T-Race E
---
Cross-Country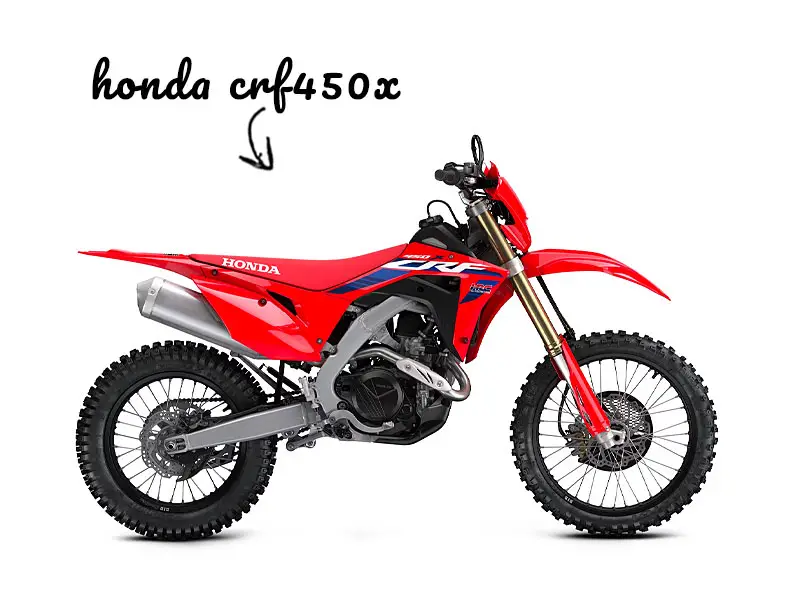 Similar to an enduro, cross-country dirt bikes are a lot of fun and are well-rounded. These types of dirt bikes are similar to enduros in that they are built for off-road riding.
2-Stroke Cross Country Bikes
Being two strokes, these cross-country dirt bikes are light and snappy. No doubt, there's a reason these two bikes are as popular as they are.
GasGas EX 250/300
KTM 125/250/350 XC
4 Stroke Cross Country Bikes
The future of cross-country bikes is here. This type of dirt bike is usually equipped with everything it needs to be a high-performance dirt bike.
Here are some of the most popular 4-stroke cross-country dirt bikes:
GasGas EX 250F/350F/450F
Husqvarna TX 300
Husqvarna FX 350/450
KTM 250/350/450 XC-F
Yamaha YZ250FX/450FX
Honda CRF450X
Kawasaki KX250X/450X
---
Trail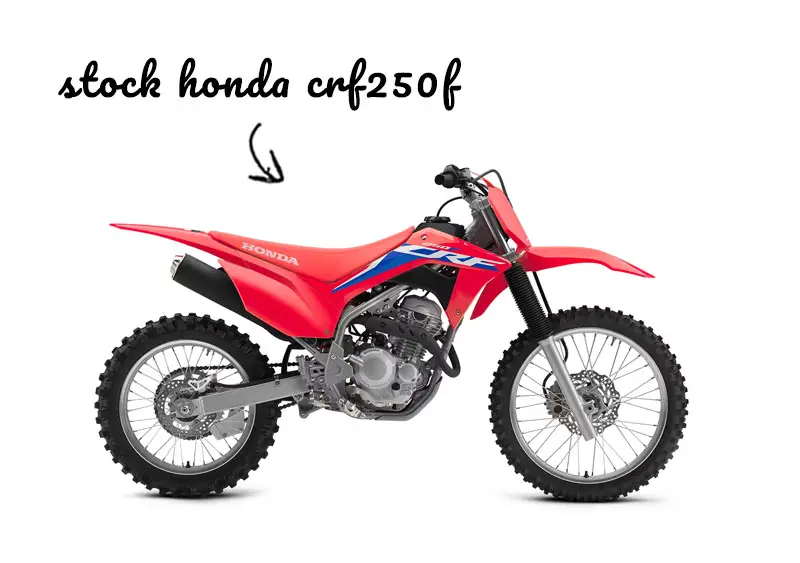 Trail bikes are the best type of dirt bike out there! Okay, maybe not "technically" the best, but they are awesome. Either way, they've got my vote for being the best dirt bikes for teens and/or adults who are fairly new to riding.
Most trail bikes are relatively inexpensive and they are one of the best types of dirt bikes for beginners. They are designed for recreational riding in the woods and on trails.
Not only do trail bikes generally offer a comfortable riding position, but they are also one of the easiest dirt bikes to maintain.
Here are the most popular, and best types of trail dirt bikes.
Honda CRF 50F/110F/125F/250F
Kawasaki KLX 110R/140R/230R/300R
Yamaha TT-R 50E/110E
Yamaha TT-R125LE
Yamaha TT-R230
Suzuki DR-Z125L
Suzuki DR-Z50
These are one of the most comfortable, inexpensive, and easy-to-ride types of dirtbikes on the market. Another nice perk is that you don't have to mix the gas. If you're wondering what type of gas a 4-stroke dirt bike takes, it's just good ole pump gas. So no, you don't have to use dirt bike race fuel and you don't have to mix the fuel. Win-win!
---
Dual-Sport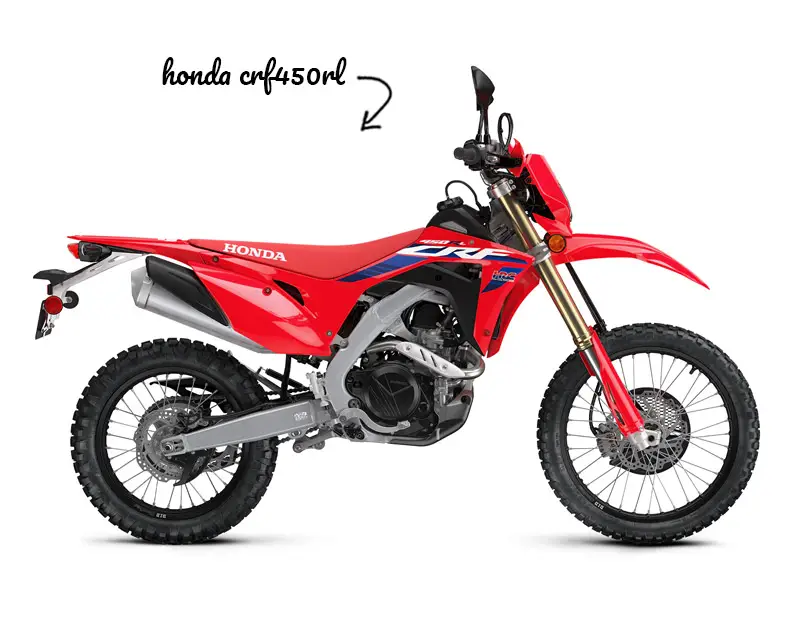 Dual-sport dirt bikes are designed for on-road and off-road riding. Depending on the exact make and model, there are some that are more road-focused, while others are more dirt-focused. Either way, these are getting better and better, and more and more people are going to be buying these.
Basically, all of the best dirt bike brands offer a dual sport model, so there are quite a few to choose from. Because of that, you can find some great Yamaha, KTM, Husqvarna, and Honda dual sport bikes out there.
Here are the common types of dual-sport dirt bikes:
Suzuki DR650S
Kawasaki KLR 650
Honda XR650L
Honda CRF450RL
Suzuki DR-Z400S
Kawasaki KLX 230/300
Yamaha XT250
Yamaha TW200
(Street-dominant or dirt-dominant)
---
Pit Bikes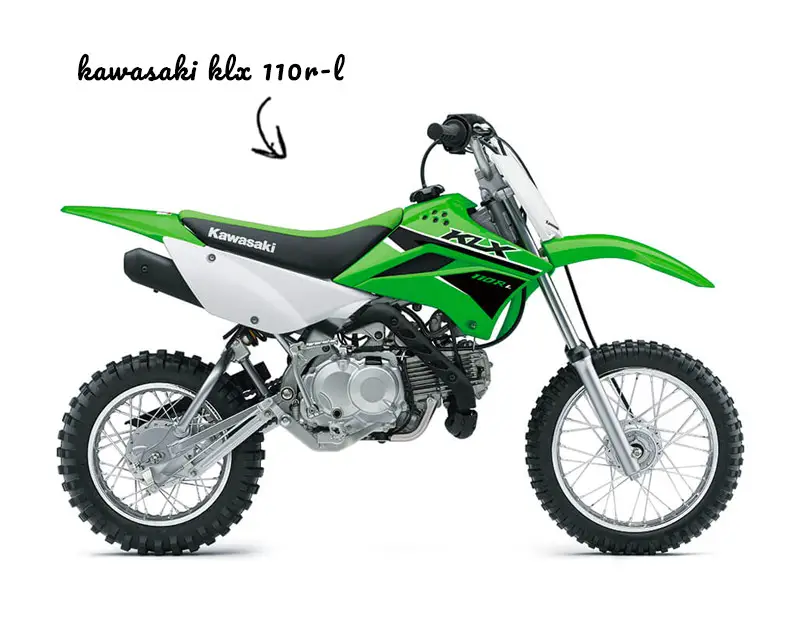 Pit bikes (also known as mini bikes) are small, lightweight dirtbikes initially created for kids. However, these are also popular for adults to have as their "fun" bikes.
Most adults who have pit bikes have one of the popular Japan-made brands. For example, many will go with a Kawasaki because there are quite a few KLX 110 upgrades out there.
When it comes to these competition dirtbikes, there are quite a few mods you can do to improve them as long as you go with one of the big dogs. The best pit bikes for modding are Honda, Kawasaki, and Yamaha, but you can mod others as well.
Here's a list of all of the popular pit bike brands:
Kawasaki
Honda
Yamaha
SSR
YCF
Pitster Pro/GPX
Thumpstar
X-Pro
OPA
Apollo
From the three most popular brands from that list, here are the best pit bikes:
Honda CRF110F
Kawasaki KLX110R
Yamaha TT-R110E
---
Trials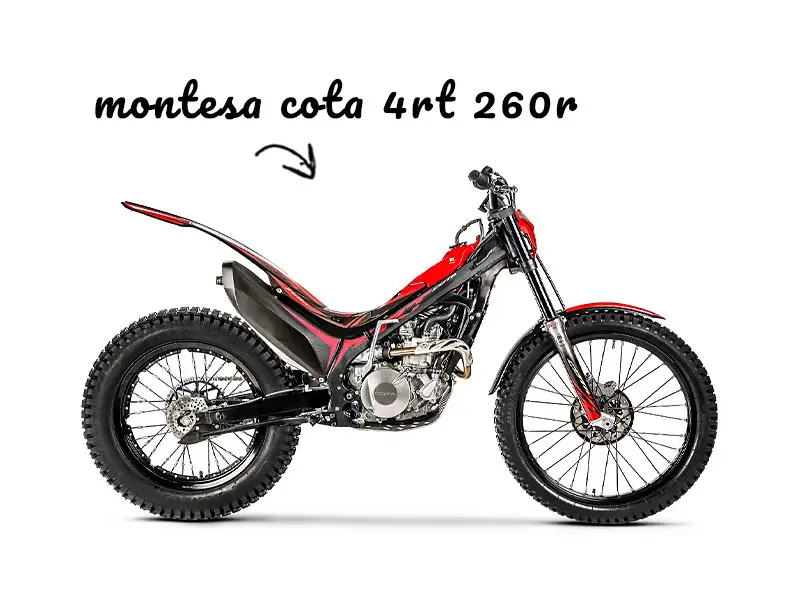 Although a little funny-looking at first, trial bikes are incredibly capable machines. As you may know, they're designed to go over the most extreme terrain. Haven't you seen those guys bunny-hop up a giant boulder? These are the bikes they're on.
There are a few different types of trial bikes, each being focused on different strengths and weaknesses. Here are the common types of trials bikes:
Gas Gas TXT GP 250/300
GasGas TXT RACING 250/300
Sherco ST 300
Beta Evo 300
TRS One Raga Racing
Montesa Cota 4RT
Scorpa SC Factory 300
Ossa TR 280i
Vertigo Combat Camo Ice Hell 300
Jotagas JT 300
Oset 24.0 Racing
---
Adventure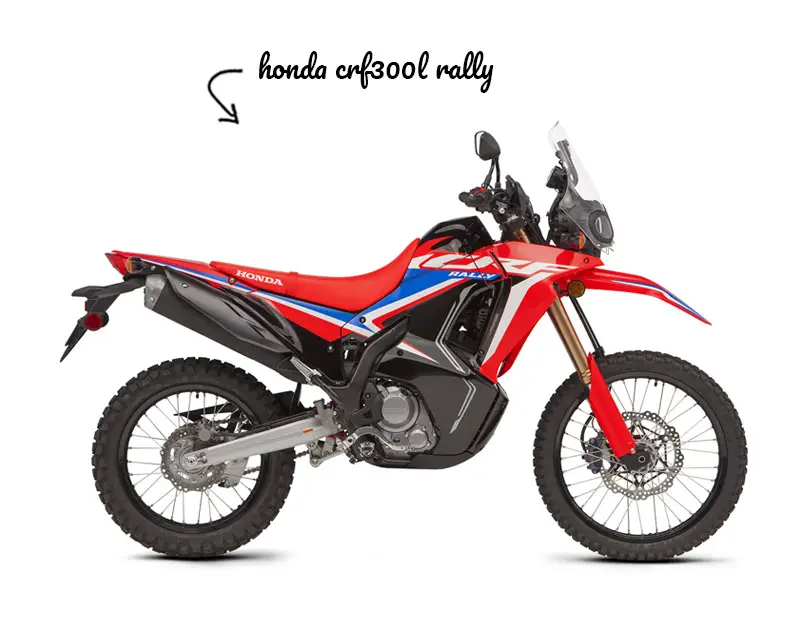 While not exclusively dirt bikes, adventure motorcycles are designed for long-distance travel and can handle both on-road and off-road riding. Also known as adventure touring motorcycles, these are versatile and well-suited for different types of terrain and extended rides.
Here are the most popular types of adventure bikes today:
BMW R 1250 GS Adventure
KTM 1290/890 Adventure
Yamaha Super Ténéré ES 1200
Triumph Tiger 1200/900/850/660
Honda Africa Twin 1090
Suzuki V-Strom 1050/800/650
Kawasaki Versys 1000LT
Ducati Multistrada 950
Husqvarna Norden 901
BMW F 850 GS Adventure
GasGas ES 700
Yamaha Ténéré 700
Kawasaki KLR 650 Adventure
Kawasaki Versys 650/Versys-X 300
Honda CRF300L Rally
---
Supermoto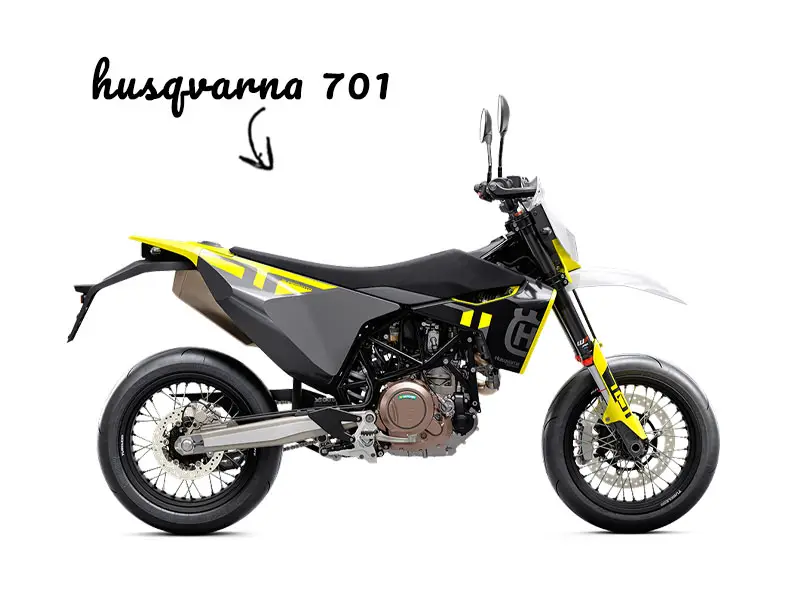 Supermoto bikes are a mix of motocross and enduro and some street bikes.
Also known as supermotards, these are specialized types of motorcycles that are designed for racing on a mix of dirt and asphalt. These are so much fun that many people convert their MX and enduro bikes into supermoto bikes.
Here are the most common types of supermoto bikes:
Husqvarna 701 Supermoto
GasGas SM 700
KTM 690 SMC R
Husqvarna FS 450
KTM 450 SMR
Suzuki DR-Z400SM
Kawasaki KLX 300/230 SM
NOTE: These are fun! I owned a Husqvarna SMR510 a little while ago and it was great. They aren't too good for long commutes or highway riding, but they're great for in-town riding and for cruising on curvy backroads.
---
Electric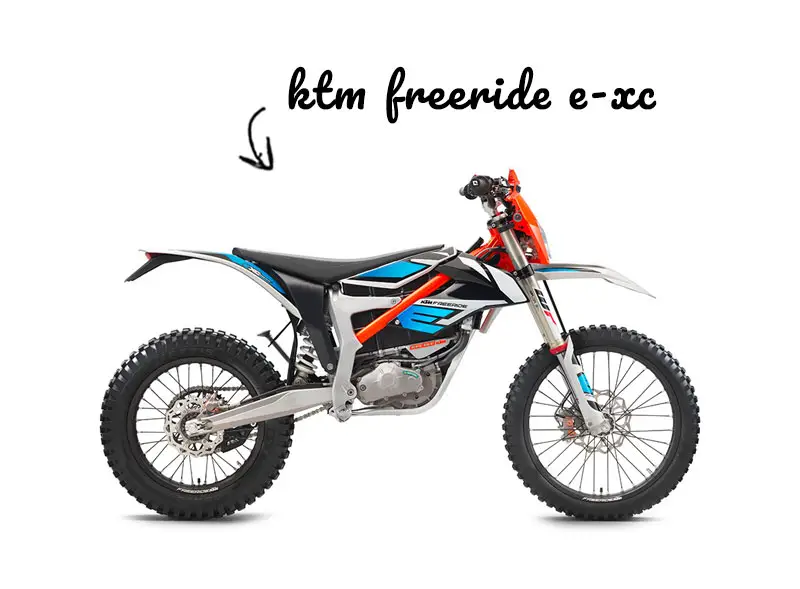 Electric dirt bikes have become increasingly popular due to their quiet operation, zero emissions, and incredible torque. They offer a clean and environmentally friendly alternative to traditional gasoline-powered dirt bikes. There are actually several different types of electric dirt bikes on the market today. These can range from a kids electric dirt bike to an adults' depending on the size.
Here are the common types of electric dirt bikes:
Husqvarna EE 3
Husqvarna EE 5
GasGas MC-E 3/5
KTM SX-E 3/5
Husqvarna 12eDrive
Husqvarna 16eDrive
---
In the end, all types of dirt bikes are great for what they were intended to do. It's best to pick YOUR style of riding and match your bike to that.