The Best Dirt Bike With a Headlight (Trail, Cross Country, Enduro, etc.)
BraapAcademy.com earns a small commission from qualifying purchases.
This does NOT cost you extra.
Are you ready to do some off-road and/or adventure riding? If so, you would probably like to be able to see the road on your way home, right? Assuming yes, here is a list of every stock dirt bike with a headlight.
If you've already got a dirt bike and you'd like to add some lighting to it, there are some great dirt bike headlight kits out there. Just make sure that you pick one that will work with your make/model of bike.
AJP
Although they aren't one of the mainstream dirt bike companies out there, AJP does produce a handful of quality motorcycles. Here is a list of all of the AJP bikes that come with a headlight: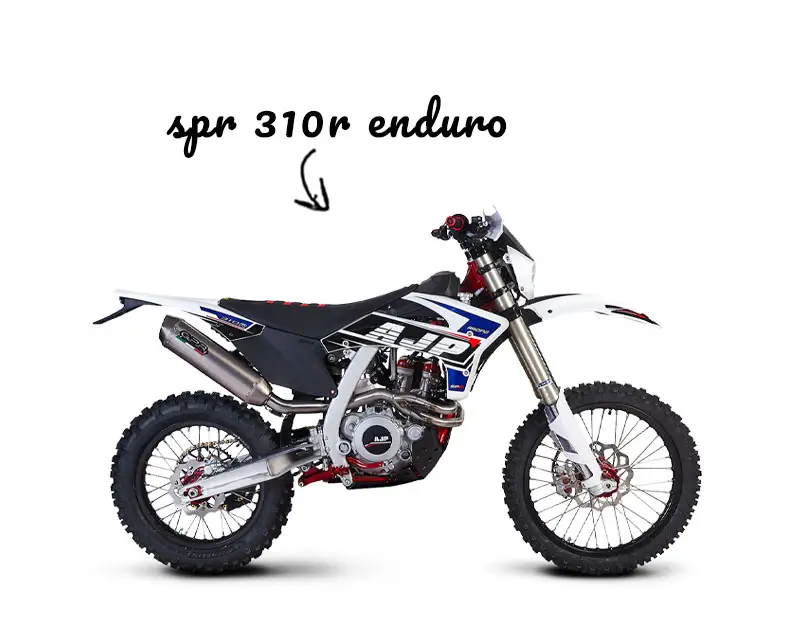 AJP SPR 125 Enduro
AJP SPR 240 Enduro
AJP SPR 250 Enduro
AJP SPR 310 Enduro
AJP SPR 510 Enduro
AJP SPR 240 Extreme
AJP PR7 650 Adventure
---
Beta
These are some great-looking bikes. Beta has been building dirt bikes for quite a while, and they offer some of the best options out there. If you're looking for a dirt bike with a headlight, but you don't want one of the mainstream brands, this is a solid option.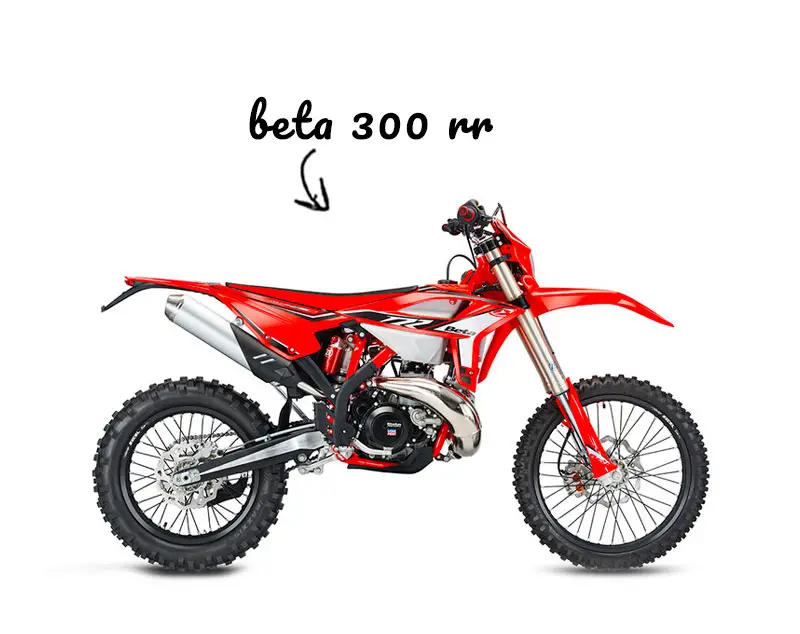 Beta 125 RR
Beta 200 RR
Beta 300 RE
Beta 300 RR
Beta 300 Xtrainer
Beta 350 RR-S
Beta 390 RR-S
Beta 430 RR-S
Beta 480 RR
Beta 500 RR-S
Beta Alp 4.0
Beta RR 125 4T LC
Beta Xtrainer
---
Ducati
You probably associate the Ducati brand with street bikes. While it's true, Ducati makes some great road bikes, they do offer a couple of off-road-worthy dirt bikes. Here are two that come stock with a headlight.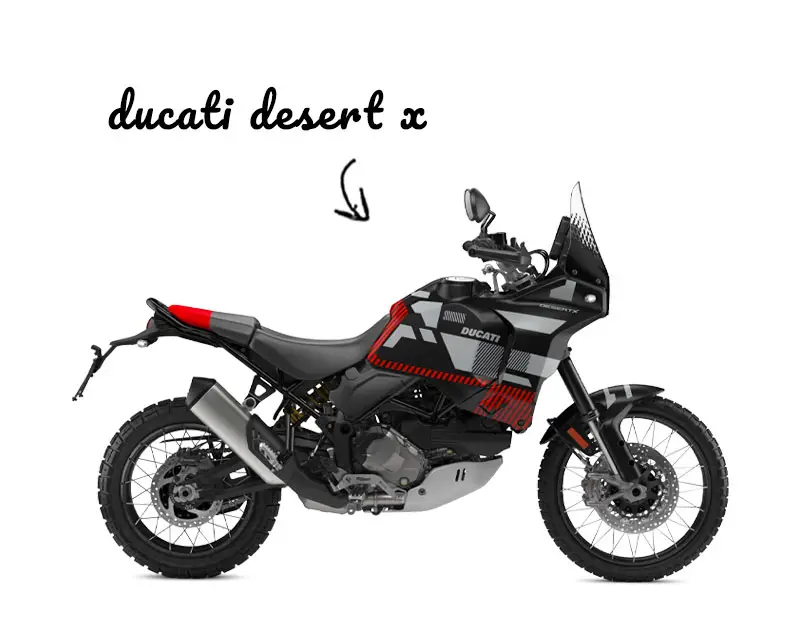 Ducati DesertX
Ducati Scrambler Desert Sled
---
GasGas
These have a similar look to the Beta brand, but GasGas is a bit more well-known and accepted as one of the best dirt bike companies. Here is the lineup of GasGas dirt bikes with headlights, including the EC 250, which is one of the few 250 dirt bikes with electric start on the market today.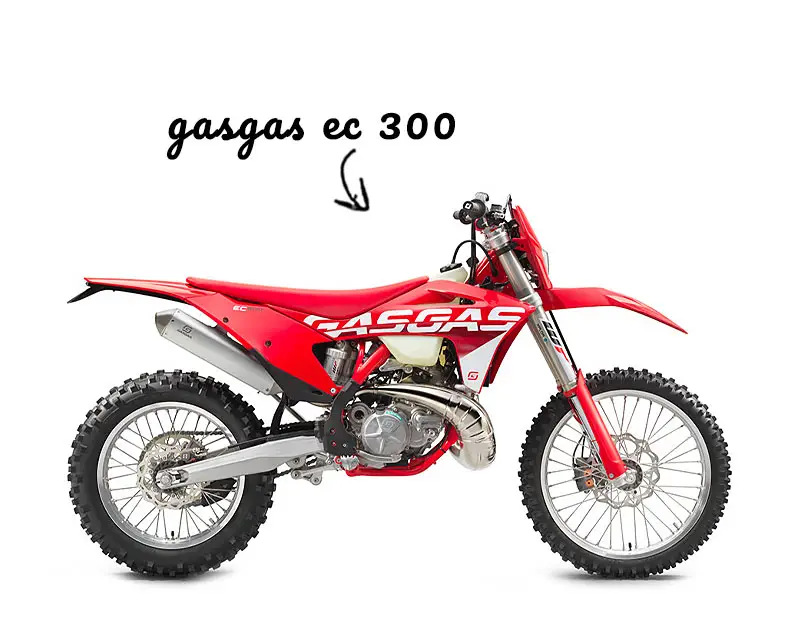 GasGas EC 200
GasGas EC 250
GasGas EC 250F
GasGas EC 300
GasGas EC 350F
GasGas EX 350F
GasGas TXT Racing 300
---
Honda
If you've read many of my "best of" articles, it's obvious that I'm a Honda fan. However, I do agree, most of the time the "best" dirt bike, etc., can be different from one person to the next. Either way, there are some good Honda dirt bikes with headlights and if you're in the market for something new, they're worth checking out.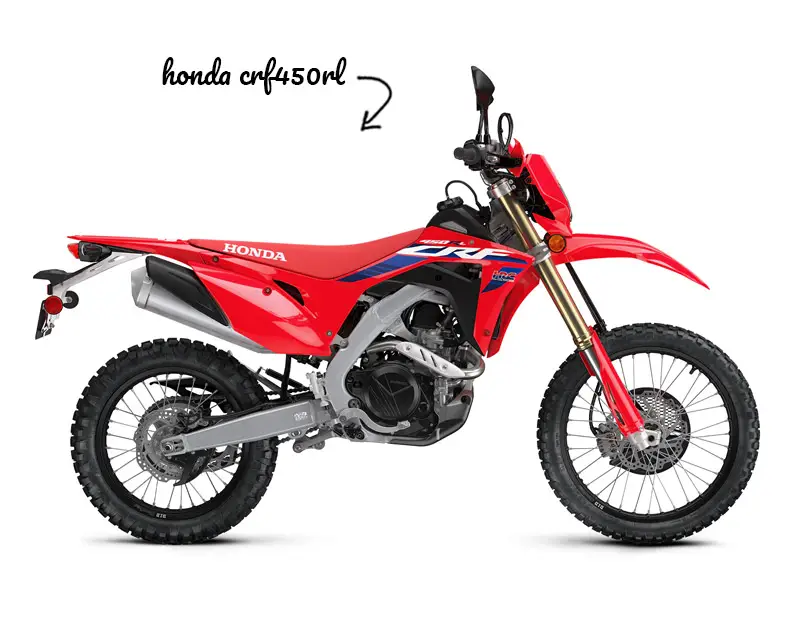 Honda Africa Twin CRF1000L
Honda CRF150L
Honda CRF250 Rally
Honda CRF250L
Honda CRF300 Rally
Honda CRF300L
Honda CRF450L
Honda CRF450RL
Honda XR650L
---
Husqvarna
If you're in the market for an enduro with a headlight, Husqvarna probably comes to mind. There are quite a few options from Husky, and to be honest, they're all solid choices depending on what you want. Here are the ones that come with a headlight:
Husqvarna 701 Enduro
Husqvarna FE 250
Husqvarna FE 350
Husqvarna FE 501
Husqvarna TE 150i
Husqvarna TE 250i
Husqvarna TE 300i
Husqvarna TE 310
---
Kawasaki
Famous for its green color, Kawasaki makes some great looking, and great riding dirt bikes. While I can't say that I've owned one of these, they are all good dirt bikes with headlights.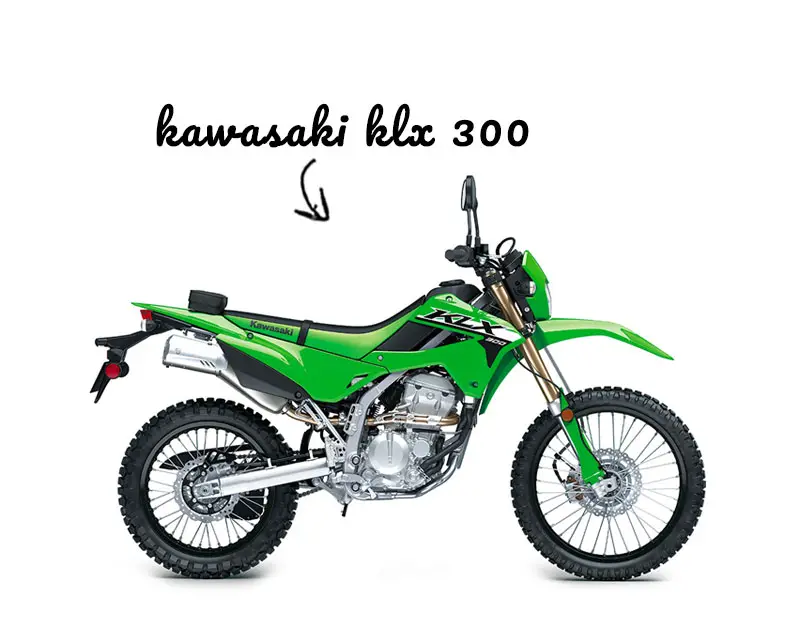 Kawasaki KLX 230S
Kawasaki KLX 300
Kawasaki KLX 230SM
Kawasaki KLX 300SM
Kawasaki KLR 650
Kawasaki D-Tracker 150
Kawasaki KLX150BF
Kawasaki KLX250
---
KTM
My buddy had a KTM motocross bike that was awesome. Did it come with a headlight? No, but there are many different KTMs that do. Unfortunately, these are not automatic KTM dirt bikes if that's what you're after, but there are some easy-to-ride options.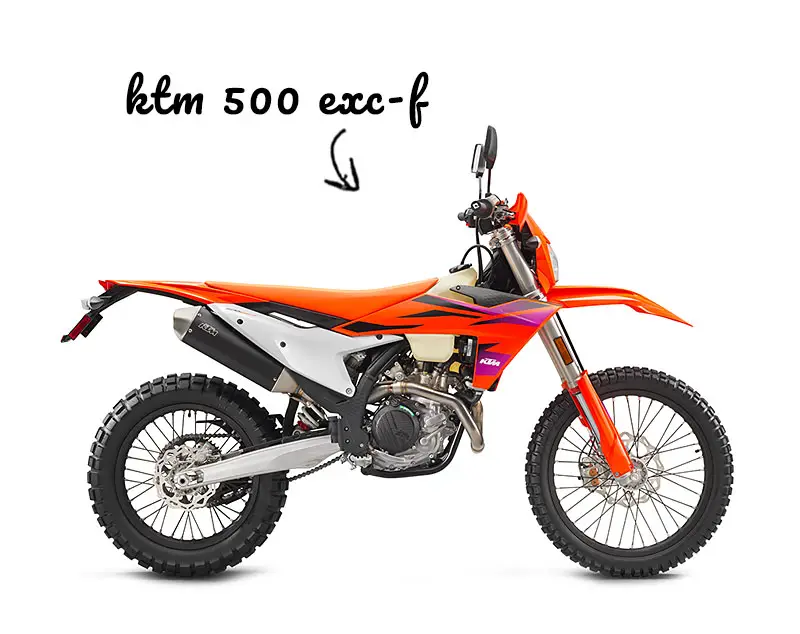 KTM 1290 Super Adventure S
KTM 250 Adventure
KTM 250 EXC-F
KTM 250 XC-W TPI
KTM 300 XC-W TPI
KTM 350 EXC-F
KTM 450 Rally Replica
KTM 450 SMR
KTM 500 EXC-F
KTM 690 Enduro
KTM 690 Enduro R
KTM 790 Adventure
KTM 790 Adventure R
---
Rieju
These Spanish enduro bikes are pretty darn cool. I'm not sure if you'll be able to get your hands on a Rieju, but if so, there are a few models that come with a headlight.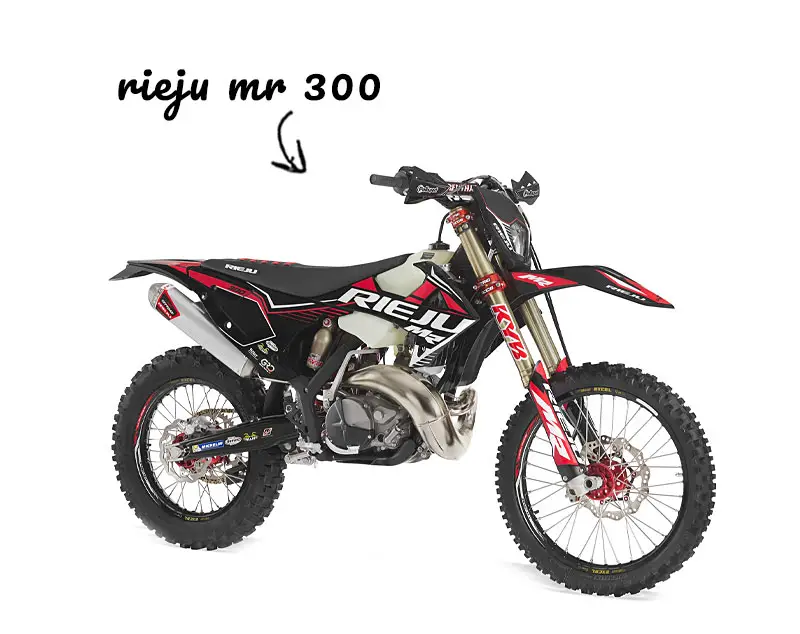 Rieju MR Ranger 200
Rieju MR Ranger 300
Rieju MR Racing 200
Rieju MR Racing 250
Rieju MR Racing 300
Rieju MR Pro 200
Rieju MR Pro 250
Rieju MR Pro 300
Rieju MR Six Days 300
---
Sherco
The French company, Sherco, is one of the leading dirt bike manufacturers in France. They make some very cool enduros, and yes, they have headlights.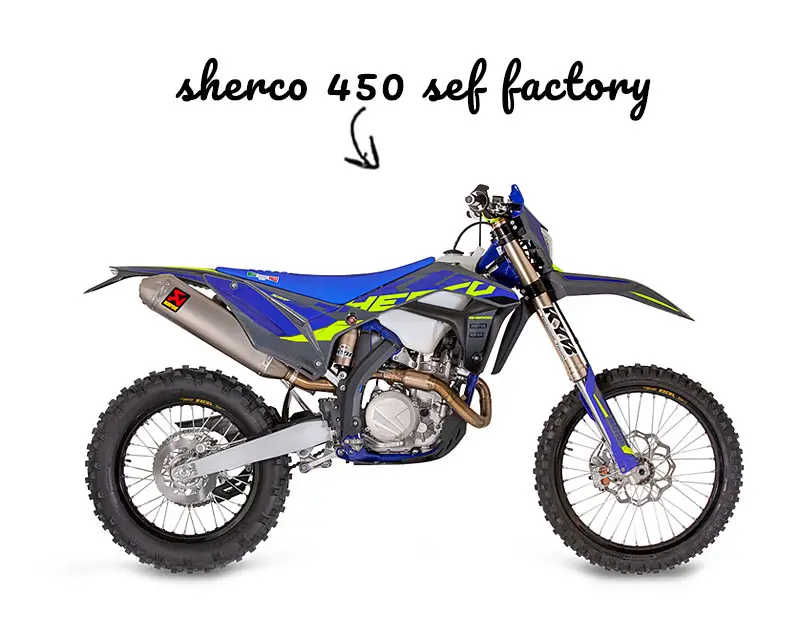 Sherco 300 SEF-R
Sherco 450 SEF Factory
Sherco 500 SEF Factory
Sherco SE 250
Sherco SE 250 Factory
Sherco SE 300 Factory
Sherco SEF 300
Sherco SEF 300 Factory
---
Suzuki
Looking at the list below, it's clear that if you're looking for a Suzuki with a headlight you're going to end up with an enduro (DR150), a dual sport, or a supermoto. I wouldn't call these "high-performance" models, but they do have a reputation for being decent all-around bikes.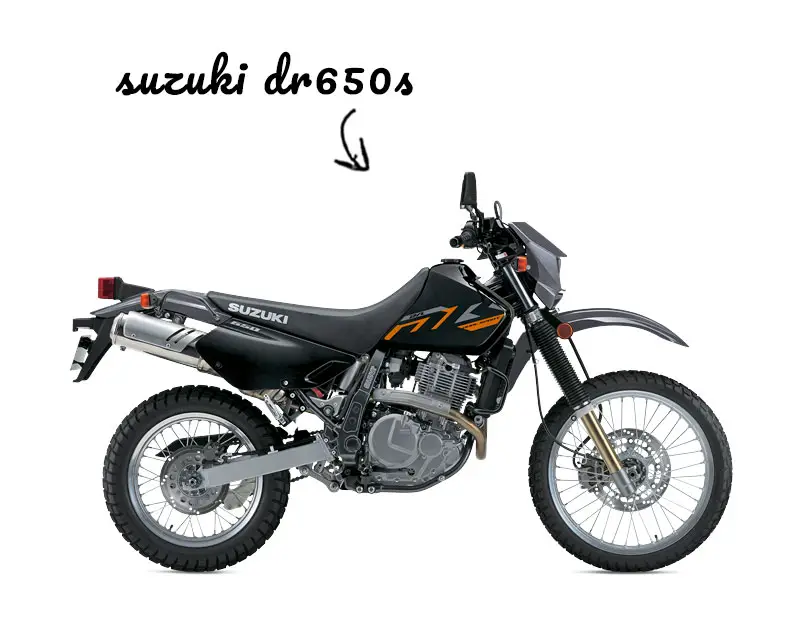 Suzuki DR150
Suzuki DR200S
Suzuki DR200SE
Suzuki DR650S
Suzuki DR650SE
Suzuki DR-Z400S
---
SWM
This was a new brand to me. Turns out, SWM is selling a few bikes these days! Here is a list that includes a supermoto, dual sport, and trail bike with a headlight. Although, I really don't have a valuable opinion on any one of these motorcycles.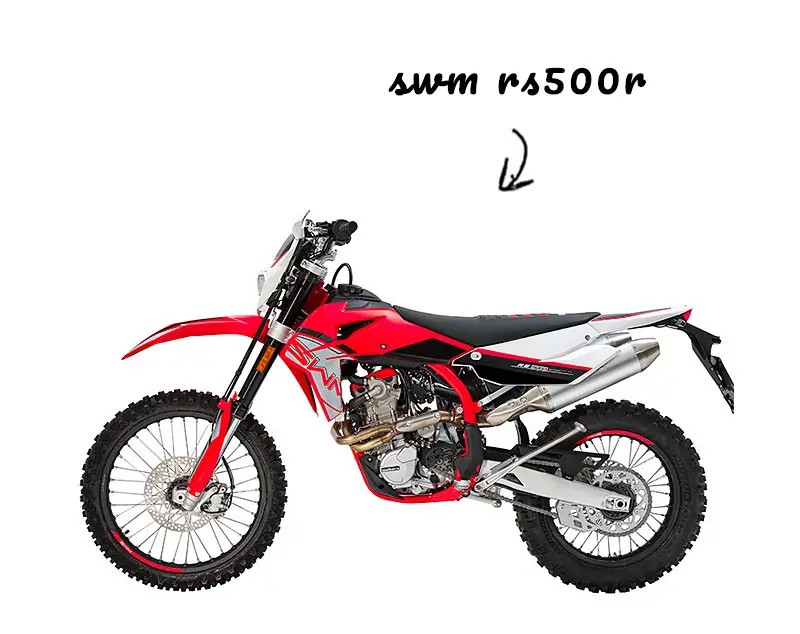 SWM RS300R
SWM RE300R
SWM RE500R
SWM SM500R
---
TM
Have you heard of the TM dirt bike company? You probably haven't seen any on your favorite dirt bike trails, but they do make some beautiful dirt bikes. In fact, they offer one of the best 125cc dirt bikes with a headlight. Want something bigger? No problem, the bigger bikes are just as good.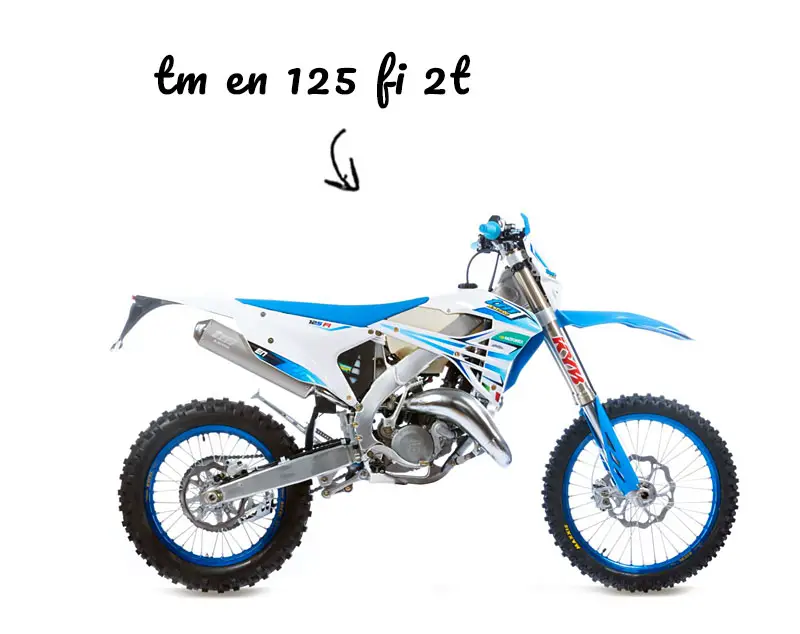 TM EN 125 ES FI 2T
TM EN 250 ES FI 2T
TM EN 300 ES FI 2T
TM EN 450 ES FI 2T
TM EN 144 FI 2T
TM EN 250 ES FI 4T
TM EN 300 ES FI 4T
TM EN 530 FI 4T
---
Yamaha
Offering more options than most, there are several good choices if you're looking for a Yamaha dirt bike with a headlight. Here are their trail, enduro, and cross-country models available now.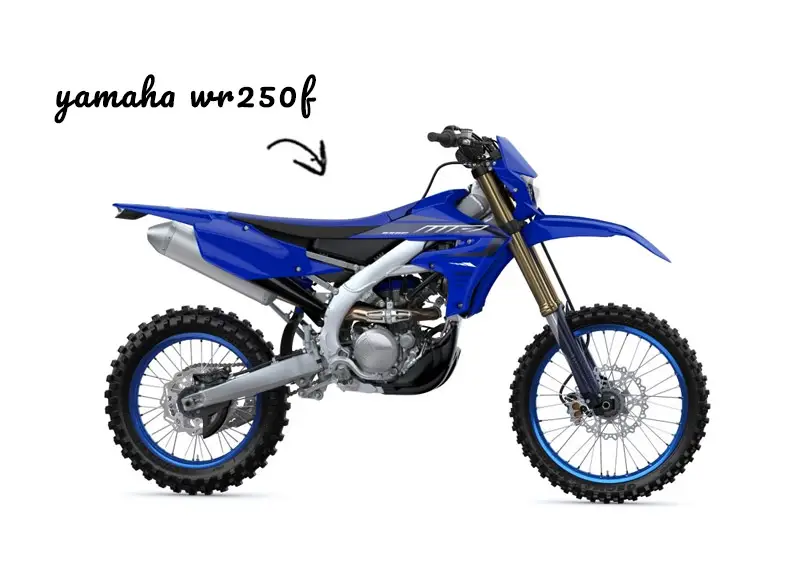 Yamaha TT-R125LE
Yamaha TW200
Yamaha WR155R
Yamaha WR250R
Yamaha WR250X
Yamaha WR450
Yamaha WR450F
Yamaha XT250
Yamaha YZ250FX
Yamaha YZ450FX
Yamaha Tenere 700