Electric Dirt Bikes for Kids – Best Options for Toddlers and Up
BraapAcademy.com earns a small commission from qualifying purchases.
This does NOT cost you extra.
Electric dirt bikes are becoming more and more popular. Especially for kids. Maybe it's Tesla, or maybe its just the gas-saving, sound-reducing features that are bringing people in. My guess is Tesla.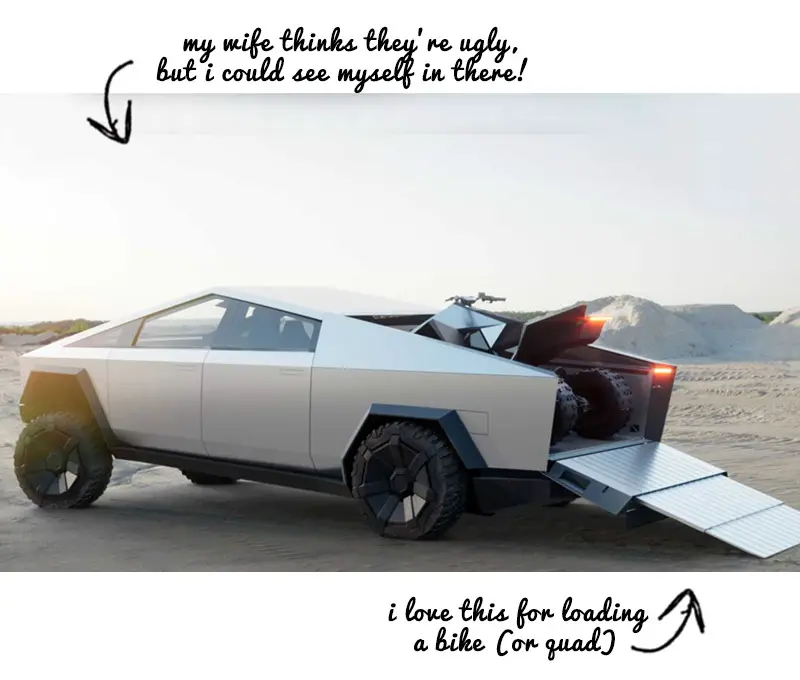 In the past, these "futuristic machines" were just a novelty, and some customers chose an electric version just to be different. These days, however, electric dirt bikes (and cars, and trucks) offer much more than just a wow-factor. In fact, getting an electric dirt bike for your kid is not only economical – but it's a solid option for them to learn how to ride.
The down side? There are a lot of just so-so bikes out there. To be honest, I used to assume that anything other than the big names (Honda, Yamaha, KTM, Husky, Suzuki, Kawasaki, etc.) where not even an option. But now we have bikes coming from Razor and Alta (and others) that are really making a difference in the market.
Here is a list of the best electrical dirt bikes for kids… in my opinion.
4 Top Electric Dirt Bikes for Kids
Razor MX350 Dirt Rocket (Best Toddler Electric Dirt Bike)
The MX350 Dirt Rocket by Razor is a battery-powered, electric dirt bike that has been scaled down, making it perfect for your little ones to go off-road racing.
It is equipped with 12inch knobby tires, making it perfect for various terrains. The Rocket has twist-grip throttle providing extreme support when riding. As well as a hand-operated back brake, and a chain-driven motor. All of these features combined provide high-quality riding performance.
The Razor MX350 has previously won numerous toy awards, which just vouches for this dirt bikes quality. It has also been highly praised in Sports Illustrated for kids, so you can trust that you are getting a satisfactory electric bike.
The Dirt Rocket is a superb choice when choosing a kid's electric dirt bike; it lets children live out their dirt biking dreams and have endless fun while being safe and well made securing the kid's safety.
The MX350 can reach speeds of up to 14mph, and it can run for up to 30 minutes (sometimes more) before needing to be charged. Allowing plenty of fun, for a substantial time period.
Although this is a great all round bike, it is the slowest of the four, so if your child has a need for speed, this may not be the one to pick. It also has the shortest battery life of 30 minutes of full charge.
Check out (and read reviews) on Amazon
---
Razor SX500 Dirt Rocket McGrath
The SX500 McGrath electric dirt bike is 'Fit For A King.' The bike has been inspired by multi-award-winning motocrosser, and the king of supercross, Jeremy McGrath.
The bike has authentic Jeremy McGrath graphics and fairing design, as well as original frame geometry, a high-torque and shifting speed motor, which provides for a super dirt biking experience for the children.
The SX500 has dual suspension as well as riser handlebars. The bike is fitted with large knobby tires and a retractable kickstand. The brakes function from a hand-operated dual disc, too, allowing ease for kid dirt bikers.
The Razor SX500 McGrath can go as fast as up to 15mph and run for 40 minutes before needing to be charged. Allowing for decent riding time and plenty of fun for kids.
This electric dirt bike is great for those adventurous kids dreaming of being like the professional dirt bike racers they see on the TV, with a trendy design and exceptional durability, SX500 is a great choice.
This bike may be the best looking, and most stylish, but out of all the four bikes, this has the least hard wearing chain according to a small number of customers reviews.
Check out (and read reviews) on Amazon
---
Razor MX650 Dirt Rocket (Fastest Electric Dirt Bike)
This kid's electric bike is super cool looking, has a great visual design, and has an even better internal design. Generating more power, making it perfect for any uphill or off-road conditions. If your kid is into proper, off-roading, dirt biking, then the MX650 is the best option.
Running on electric-only, it is a sustainable alternative to gas dirt bikes. With a high-performance supercross inspired design, the MX650 Rocket is designed to hit any dirt, mud, or other debris with high power and durability. So your child can still have all the pleasure of a gas dirt bike while going green and helping the environment.
The Razor MX650 Rocket has adjustable rising handlebars, which allows for a perfect, customized fit for each child. Both the rear and front disc brakes are hand-operated, ensuring safe riding, as well as twist-grip acceleration control. This allows the child to have complete control over acceleration.
Going up to speeds of 17mph, MX650 gives a real experience of being a motocross dirt biker, with a battery life of up to 40 minutes, too, allowing plenty of time for fun.
This bike is recommended for ages 16 and over, which out of all of the four bikes, is the highest age limit. So if your child is under 16 but wants a faster bike, unfortunately this one isn't suitable… technically speaking 😉
Check out (and read reviews) on Amazon
---
Razor Pocket Mod – Cutest Electric Bike 😉
If you are on the hunt for a dirt bike for a girly girl who wants a taste of the motocross world, then the Razor Pocket Mod Miniature is the perfect pick.
Out of the three, this bike has the prettiest, cutest, and adorable design, making it perfect for any child that loves all things pink and girly.
This vintage, Euro-style electric bike features an effective chain-driven electric motor, with 12inch pneumatic tires providing maximum power, as well as a smooth and comfortable ride.
The Razor Pocket Mod also comes equipped with a retractable kickstand and twist-grip throttle acceleration, meaning the child is in total control of accelerating.
Pocket Mods seat is padded for extra comfort and style, and also has a hidden storage space under the seat.
The Razor Pocket Mod is capable of 15mph, so the speed hasn't been sacrificed for the stunning style of the dirt bike as well as up to 40 minutes riding time before the battery runs out, plenty of time for amusement before needing to charge the rechargeable battery.
Despite being the most girly and adorable, this bike is only really aimed towards girls, it isn't designed to be a unisex bike.
Check out (and read reviews) on Amazon
---
Is an Electric Dirt Bike Worth Buying?
So, that rounds up the top 4 best electric dirt bikes for kids. All four designs have been cleverly thought through for maximum fun, durability, and of course, safety.
With any of these four electric dirt bikes, children can experience the life of a real motocross dirt biker, while being environmentally friendly and staying safe at the same time.