Top Dirt Bike Fender Bag – Enduro and Dual Sport Options for Front & Rear
BraapAcademy.com earns a small commission from qualifying purchases.
This does NOT cost you extra.
Do you own a dirt bike but have no place to put all your tools and other various items? Probably. Most of us are in the same boat on the same bike. Well… having a quality dirt bike fender bag is an easy way to store your tools without having a bunch of wrenches (and whatever else) spilling out of your pockets while you're out riding.
One thing I like about fender bags is that you can easily take them off when you don't want them. Just be aware – taking them off basically guarantees you'll need something out of the bag.
Maybe a torque wrench, or a spark plug.
Maybe some chapstick 😉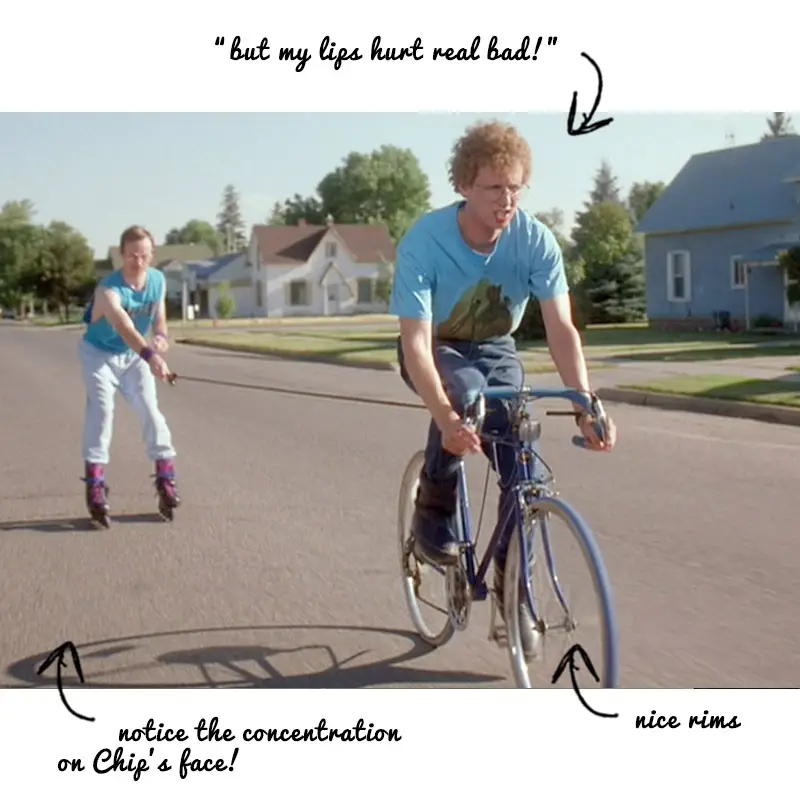 In addition to keeping your tools safe and your lips hydrated, you can stash your keys, phone, wallet, and whatever else, on your bike while you ride.
Win. Win.
What's the Best Dirt Bike Fender Tool Bag?
Whatever you choose, just make sure to to pick a dirt bike fender bag that's durable, tear-resistant, water-resistant, and is easy to clean. And yes… I've got you covered below with my top picks below.
These fender packs are easy to mount and hold a decent amount of tools. Plus, they don't require extra or specials tools to install. You can easily carry:
food,
tubes,
gloves,
inflators,
rain gear,
other small items,
a seventh row here,
you get the idea, yeah?
How to Pick the Best Fender Pack
These motorcycle fender bags come in the best sizes to carry the most important tools for riding trails, enduro, or wherever else. Here's what you need to know.
When to Use
I recommend choosing dirt bike fender bags that can carry your vital tools, as well as one or two "extra" items. Wherever you go, you can easily mount the bags to your dirt bike for either near or far distances.Look for bags that have adjustable straps. Also, you'll want the bags that are resistant to water. Water resistant bags will keep your tools safe and protected.
When Not to Use
Do not use the fender bag when the zip is broken. You'll lose all your tools. Same goes for if the bag is torn. Sounds straightforward, huh? ;)Dirt bike tool bags should not be used in extreme weather conditions.

Most of the fender bags are light in weight and shouldn't be used to carry heavy tools. Also, it would weigh down your fenders too much if you had a bunch of heavy items in there.

What To Look For
Getting the right bag for your dirt bike is important. Having tools (and chapstick) available wherever you go certainly helps!You can easily find bags that are waterproof and can withstand harsh weather conditions (like the recommended bags below). Also, make sure the motorcycle fender bag comes with adjustable straps to attach to the front fender or rear fender. This makes life much easier.

Fender bags also require regular cleaning. Choose a pack that can be easily wiped down or hosed off to save time.
Need help picking out the very best?
You got it.
---
Best Overall Fender Bag for Dirt Bikes
This is probably the overall best dirt bike fender bag out there… and I do believe you can use it for either the rear or front fender.
It is 10.5 inches long, 5.5 inches wide, and 3 inches thick. The PVC coating makes this tail bag very durable and waterproof.
It secures all items firmly due to the presence of adjustable straps, ensuring the safety of your tools whenever you ride. The fender bag can be mounted on your bike by using mounting hardware included.
Positive and Negative Reviews
Below are some of the positive and negatives of the Tusk fender bag.
Pros
Quite durable and portable
Possesses adjustable straps for keeping items firmly in place
Easily mounted on a fender
Waterproof
Fits any dirt bike*
Cons
The fender bag can easily loosen if not placed properly
Click here to view pricing and read reviews on Amazon...
*Giant Loop sells this bag on Amazon and their listing say "FITS ANY DIRT BIKE"
---
Best Front Fender Bag for Enduro
This enduro fender bag is made of high-quality UltraMax polyester that provides UV protection. Also, this can easily be mounted with the buckles and fender hooks included.
The straps keep the bags firmly secured, and it has the capacity to carry light a decent amount of (light) items. These bags come in black (best color anyway) and they're very easy to keep clean.
These have a dimension of 11 inches long x 7 inches wide with a large pocket section.
Positive and Negative Reviews
Like every item, this great fender bag has its own pros and cons. Some of these are highlighted below to help you decide more easily.
Pros
Possesses dual functions
Useful for carrying small items
Straps keeps the items firmly secured
Extremely easy to mount
Cons
Can't carry loads more than 2.12 lbs
Click here to view pricing and read reviews on Amazon...