Best ATV Brands (The 10 World Leaders Ranked) – Winner?
BraapAcademy.com earns a small commission from qualifying purchases.
This does NOT cost you extra.
Are you looking into buying a new quad? If so, I've put together this list of the best ATV brands on the market today.
Since all ATV companies don't focus on making the same type of ATV, determining the best choice is ultimately a personal decision. However, there are certain things that I think you should look for and prioritize over others, depending on your needs.
Some ATV companies build race quads mainly, while others focus on farm and utility quads. With that in mind, we'll look at which ones are better for each type of rider and riding environment.
What is the Best ATV Brand
Honda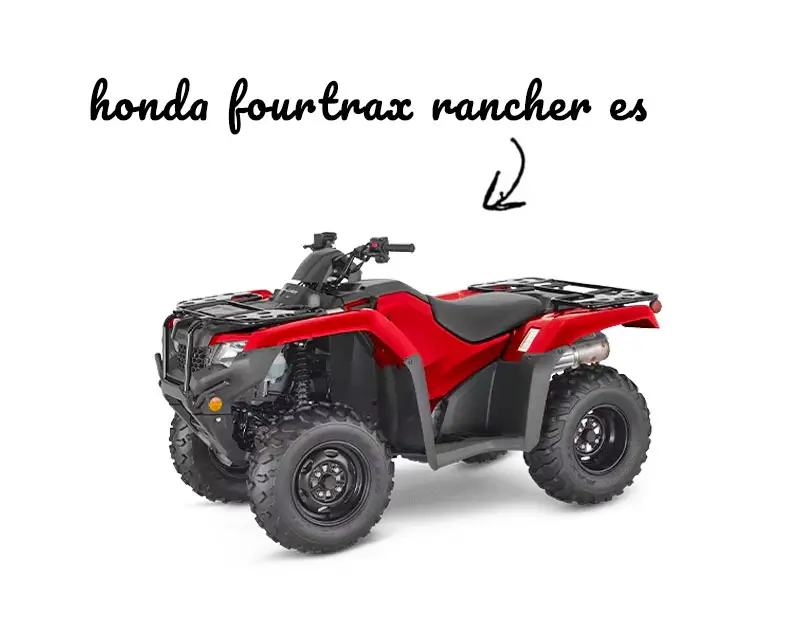 Honda is probably the most popular ATV brand out there. The Honda four-wheelers have earned a solid reputation for being dependable, well-built, off-road machines. The company entered the ATV market back in the 1970s with the release of the three-wheeled precursor to modern ATV.
Since then, Honda has pioneered the development of 4 wheelers, introducing models like the Honda TRX200 and TRX250, which quickly gained popularity for their reliability and versatility. These early models set the stage for Honda's ongoing success in the ATV world.
Honda ATVs are known for their precision engineering, robust performance, and user-friendly features. They cater to a wide range of riders, from recreational enthusiasts to professional farmers and ranchers.
Here are a few of the most popular Honda ATVs:
Fourtrax Rincon 675
Fourtrax Foreman Rubicon 4×4
Fourtrax Foreman 4×4
Fourtrax Rancher
Fourtrax Recon
TRX250X
TRX90X
The Honda brand has a rich history of innovation and commitment. They not only make great ATVs, but they also make great dirt bikes as well. Overall, Honda 4-wheelers are known for decent performance and unmatched reliability. There's no doubt that they are one of the best ATV brands out there.
---
Polaris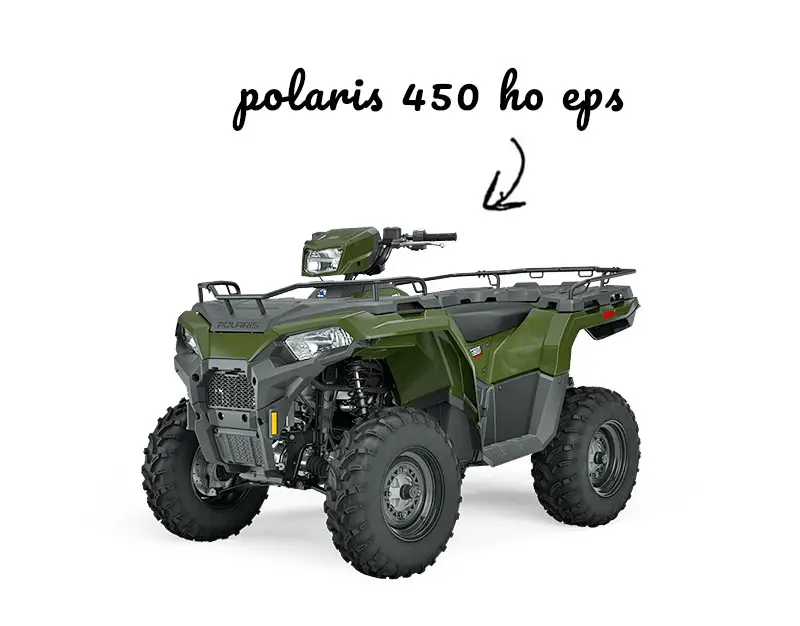 Polaris, headquartered in Minnesota, USA, is one of the big dogs in the world of all-terrain vehicles (ATVs) and off-road vehicles. Founded in 1954, Polaris has become a leading manufacturer in the power sports industry.
The Polaris brand is known for being rugged, durable, and versatile. They offer a variety of different models designed to cater to different situations. Polaris ATVs often come stock advanced technology like independent suspension, and electronic power steering, and some models are all-wheel-drive.
Although most known for the Sportsman series ATV, the Polaris company actually offers quite a few different models. Here are the most popular Polaris ATVs out there:
Sportsman 450 HO 4×4
Sportsman 570
Sportsman 850
Sportsman XP 1000
Sportsman Touring 570
Sportsman Touring 850
Sportsman Touring XP 1000
Sportsman XP 1000 S
Scrambler 850
Scrambler XP 1000 S
Polaris is another one of the top ATV brands that has a reputation for producing dependable and high-performance machines. Not only do I own one (and like it), but they are also popular among a large number of farmers and recreational riders.
---
Yamaha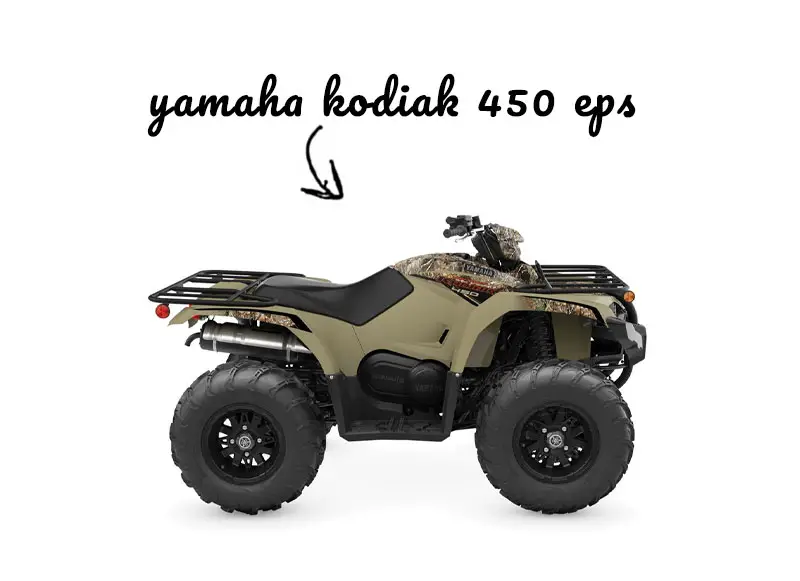 Yamaha is easily one of the most popular and prominent brands in the dirt bike and ATV world. Their quads have earned a reputation for exceptional performance, reliability, and innovation.
Yamaha entered the ATV market in the early 1980s and quickly made an impact. Over the years, they have continued to push boundaries and introduce new technologies. For example, the Yamaha Grizzly series is known for being durable and versatile, while also having a powerful engine, good suspension, and advanced features like electronic power steering.
For sport and recreational riders, Yamaha offers the Raptor series. This ATV is known for agile handling and a very cool design. Yamaha also produces utility-focused ATVs such as the Kodiak, designed for demanding work environments.
Here are the Yamaha Utility ATVs that you can buy today:
Kodiak 450 EPS
Kodiak 450 EPS SE
Kodiak 700
Kodiak 700 EPS
Kodiak 700 EPS SE
Grizzly 90
Grizzly EPS Camo
Grizzly EPS
Grizzly EPS SE
Grizzly EPS XT-R
Here are all of the Yamaha sport ATV models that you can get today:
YFZ50
YFZ450R
YFZ450R SE
Raptor 110
Raptor 700
Raptor 700R
Raptor 700R SE
As you can see, Yamaha has quite a few different 4-wheelers to choose from. In the end, Yamaha's commitment to quality and performance has made them one of the best ATV brands on the market today.
---
Kawasaki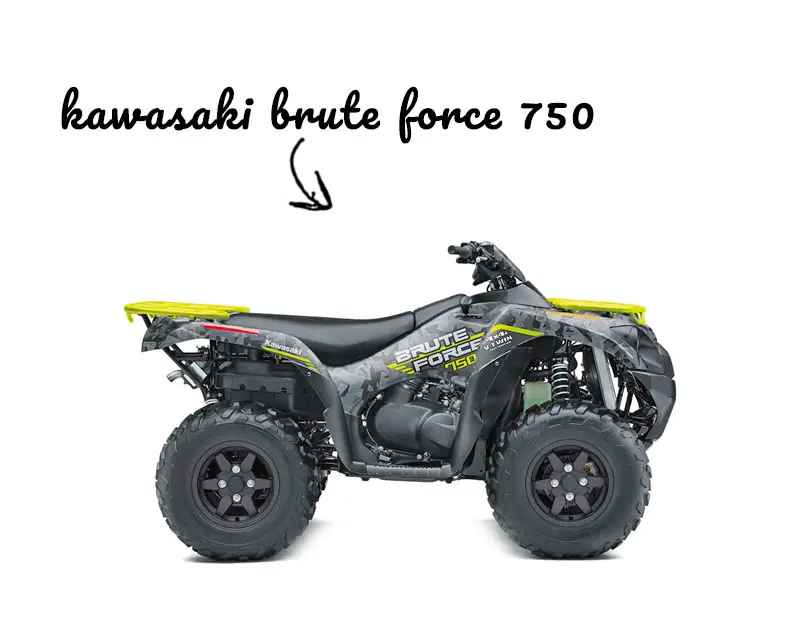 Kawasaki has been around forever. Okay, maybe not that long, but they have been making off-road machines since the 1960s. Not only do they make championship-winning dirt bikes, but they are also, to some, the best ATV brand there is. Either way, Kawasaki ATVs are well-known for their performance and innovation.
Kawasaki offers a few ATV models that cater to various riding needs. The Brute Force series, for instance, is synonymous with power, versatility, and work-capacity. On the other hand, Kawasaki also manufactures sport-oriented ATVs like the KFX series.
Here are some of the best Kawasaki ATVs out there:
Brute Force 300
Brute Force 750 4x4i EPS
KFX50
KFX90
Although they might not be as refined as a Polaris, Honda, or Yamaha, the Kawasaki ATV brand does bring a heritage of quality and innovation. Overall, they are a solid company to buy from and make plenty four wheelers.
---
Can-Am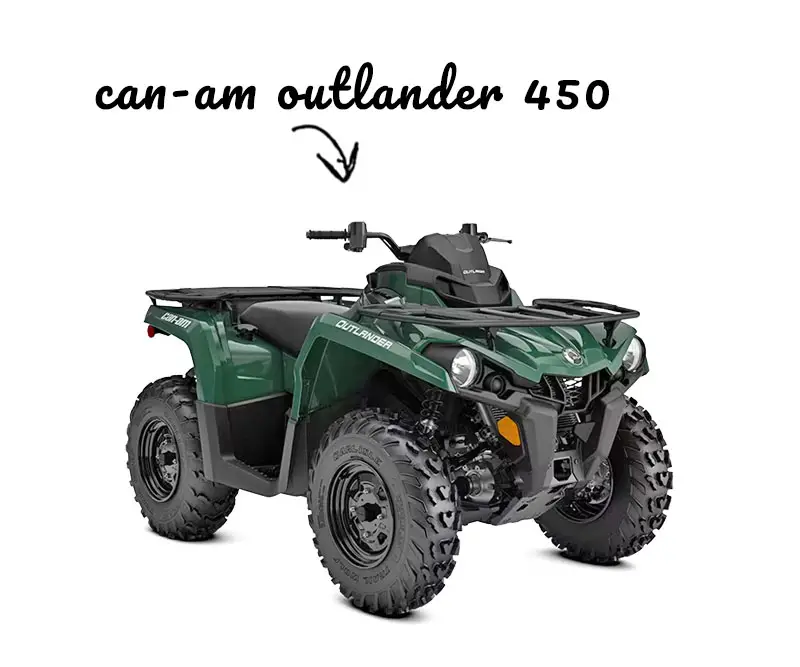 A subsidiary of Bombardier Recreational Products, Can-Am is a well-regarded and innovative brand producing ATVs. Can-Am is celebrated for its commitment to performance, cutting-edge technology, and versatility.
Known as one of the best ATV brands in the world, Can-Am quads have powerful engines, impressive towing and hauling capabilities, and advanced suspension systems. Their flagship model, the Can-Am Outlander, is a testament to their dedication to performance and innovation. With features like the industry-leading Tri-Mode Dynamic Power Steering (DPS) and a range of engine options, it's a versatile choice for both work and play.
Can-Am also caters to sport and recreational riders with their Renegade series, offering thrilling performance and agility for off-road adventures.
Here are the top Can-Am quads out today:
Can-Am DS 250
Renegade 70 EFI
Renegade 110 EFI
Renegade 650/1000
Outlander 850/1000
Outlander 500/700
Overall, Can-Am's reputation for combining power, technology, and versatility has made them a popular choice.
---
Suzuki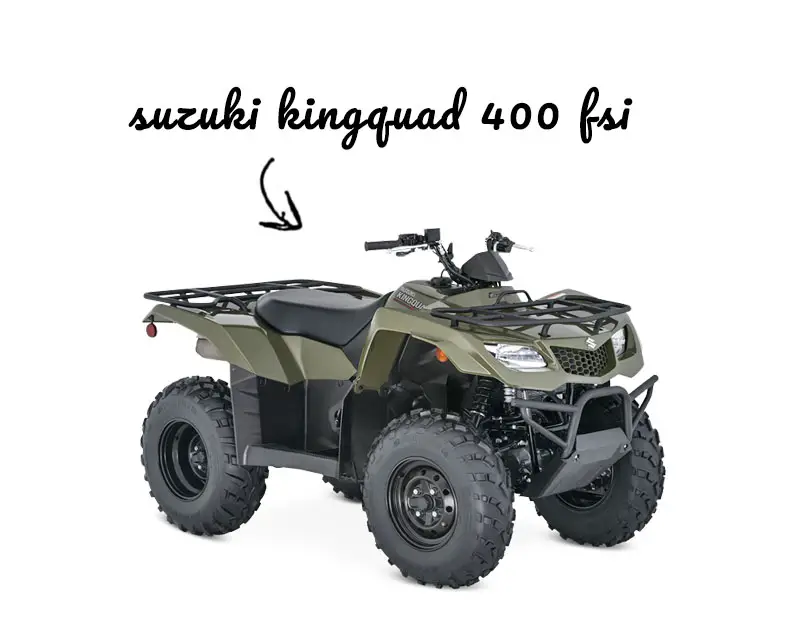 Suzuki is a renowned name in the all-terrain vehicle (ATV) industry, known for its long history of producing reliable and robust off-road vehicles. The Suzuki ATV division is part of Suzuki Motor Corporation, a Japanese automotive and motorcycle manufacturer.
Suzuki's ATVs are celebrated for their durability and versatility, making them popular choices for both recreational riders and those with utility-focused needs. The KingQuad series is a standout in their lineup, offering a range of models with powerful engines and advanced features like independent suspension and electric power steering. These traits make them well-suited for various terrains and tasks.
Here is a list of the different Suzuki ATV models available:
QuadSport Z50
QuadSport Z90
KingQuad 400ASi
KingQuad 400FSi
KingQuad 500AXi
KingQuad 750AXi
Overall, the Suzuki ATV brand puts out some very popular quads. I've personally owned a little QuadSport 50 and it was fun, but still not as reliable as our Honda 70 four-wheeler. Either way though, Suzuki does make a dependable ATV that has a loyal customer base.
---
Arctic Cat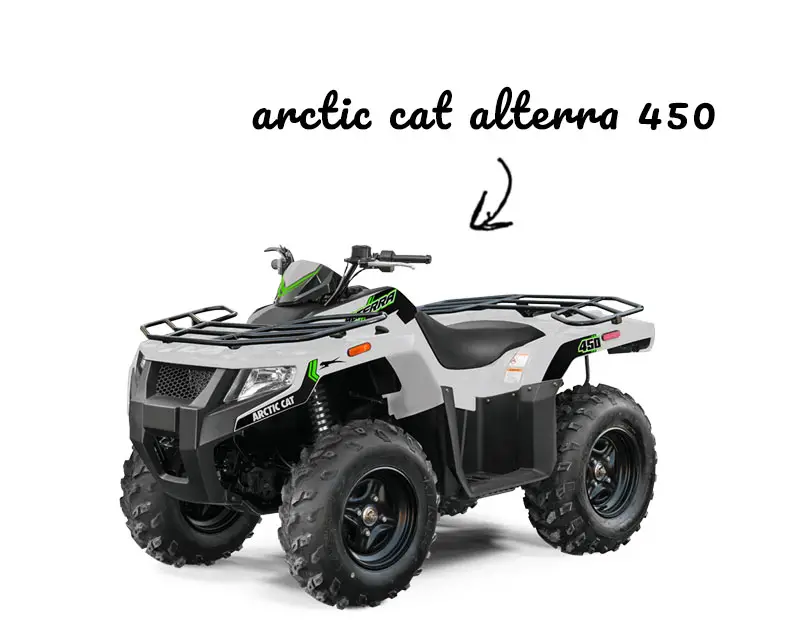 Arctic Cat is a prominent name in the all-terrain vehicle (ATV) industry, recognized for its deep-rooted history in manufacturing off-road vehicles. Founded in 1960 in Thief River Falls, Minnesota, Arctic Cat has established itself as a trusted brand in the world of ATVs and snowmobiles.
Arctic Cat's ATVs are renowned for their ruggedness and performance, designed to handle a variety of challenging terrains. The company offers a range of models, from utility ATVs to port ATVs. The Arctic Cat Alterra series, for instance, is popular among riders who require a mix of utility and off-road excitement.
Arctic Cat has also been at the forefront of innovation, introducing features like electronic power steering, digital instrumentation, and advanced suspension systems to enhance the rider's experience.
Here are the top Arctic Cat quads out there:
Alterra 90
Alterra 450
Alterra 600 EPS
Alterra 600 LTD
Alterra 600 Mud Pro
Alterra 600 SE
Alterra 600 TRV EPS
Alterra 600 TRV LTD
Alterra 600 TRV XT
Alterra 600 XT
Arctic Cat's legacy of durability and innovation continues with them today. As far as the ATV industry goes, this four wheeler brand is one of the best for those seeking quality and performance in their off-road adventures.
---
CMFMoto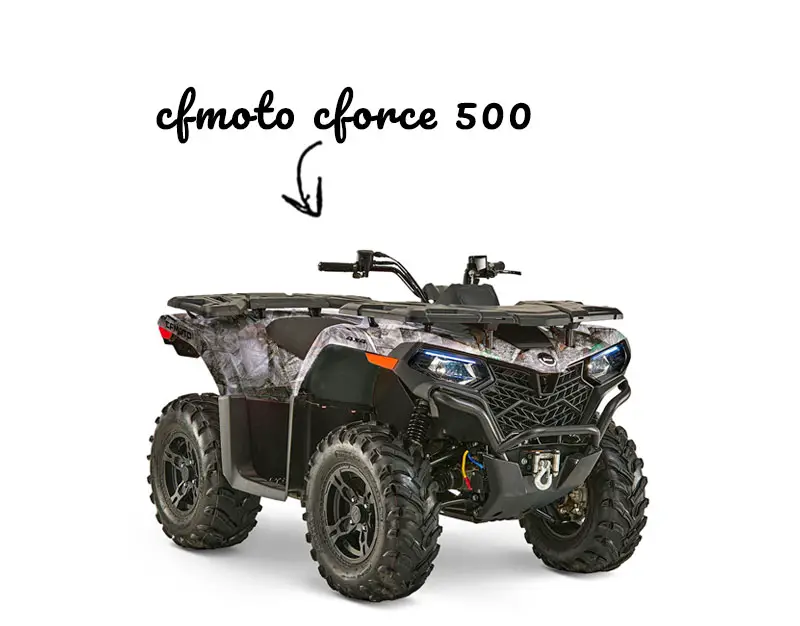 New to me, CFMOTO is a Chinese ATV and power sports manufacturer that has gained international recognition for its wide range of off-road vehicles. They were founded back in 1989 and have grown to become one of the largest ATV and UTV manufacturers in the world.
CFMOTO ATVs are known for their combination of affordability, reliability, and performance. They offer various models catering to different riders' needs, from utility-focused machines for work and agriculture to sportier options for recreational off-roading. The company has earned a reputation for its powerful engines, advanced suspension systems, and robust construction.
Here's a list of different CMFMOTO quads that you can buy new:
CFORCE 110
CFORCE 400
CFORCE 500
CFORCE 600 / 600 Touring
CFORCE 800 XC
CFORCE 1000 Overland
CFMOTO has been expanding its global presence, exporting its vehicles to numerous countries, including the United States and Europe. With the quality and competitive pricing that this ATV company is putting out, it's no wonder they're such a compelling choice for riders looking for a cheap ATV that is also capable.
---
Kayo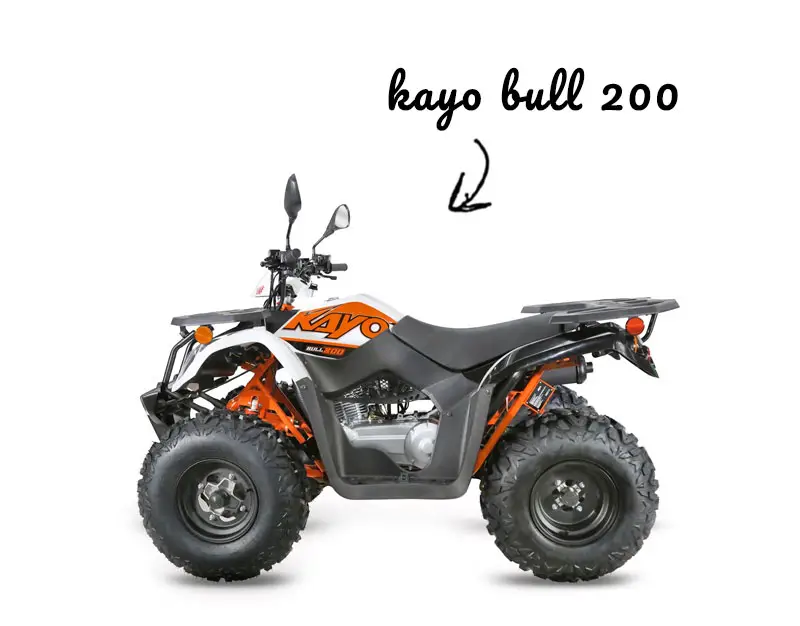 Kayo is a relatively new company in the ATV industry, but it has swiftly gained recognition. They focus on producing affordable yet high-quality off-road vehicles. The company was founded in 2010 and has since been manufacturing a range of off-road products, including ATVs, dirt bikes, and pit bikes.
Although I wouldn't say that they are one of the best ATV brands out there just yet, they do design their quads with versatility and durability in mind. Because of that, they are suitable for a variety of off-road activities.
Their lineup includes youth ATVs, entry-level models, and more powerful options for experienced riders. These ATVs often come with features like electric start systems, automatic transmissions, and rugged suspension systems.
Here are the popular Kayo ATVs:
Bull 125
Bull 150
Bull 180
Bull 200
Fox / Storm 70
Predator 125
Storm 150
Storm 180
Jackal 200
Overall, Kayo is carving out a niche in the market by offering affordable yet reliable ATVs that cater to both beginners and intermediate riders. For being one of the cheap ATV brands out there, they make a pretty solid machine.
---
Argo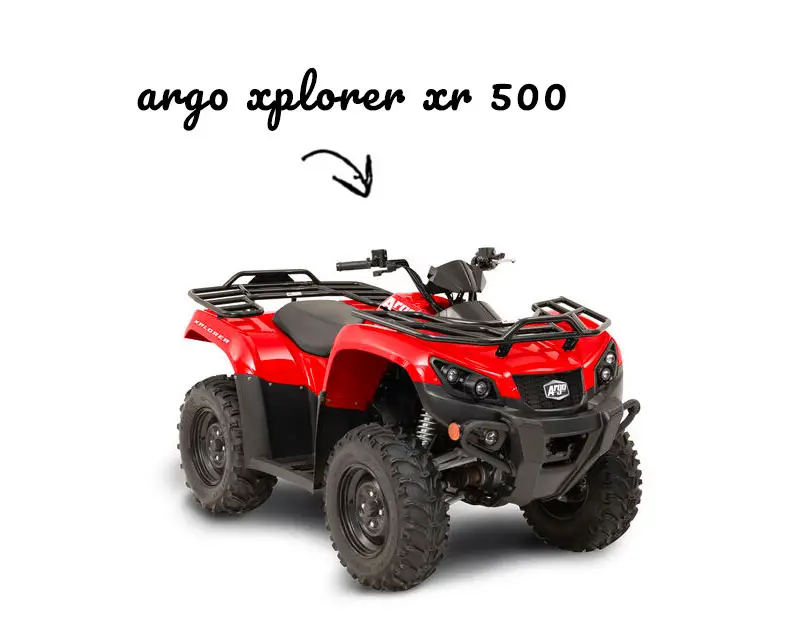 Argo is a unique and specialized company in the world of all-terrain vehicles (ATVs). Established in 1962, Argo is renowned for its development and manufacturing of amphibious off-road vehicles, often referred to as "Argo ATVs" or "Argo amphibious vehicles."
Argo vehicles are designed to tackle some of the most challenging terrains, including swamps, marshes, rivers, and even deep snow. They are characterized by their ability to float, thanks to large, low-pressure tires that provide buoyancy in water and unmatched traction on land.
These multi-purpose vehicles are used for various applications, from recreational off-roading to commercial uses like search and rescue, agriculture, and military operations. Argo models come in different configurations, accommodating varying passenger and cargo capacities.
Here are the most popular Argo quads that are out there:
XPLORER XC 90
XPLORER XR 150
XPLORER XR 500 / 500 SE
XPLORER XRT 600 EPS / 600 LE
XPLORER XR 700 EPS / 700 LE
XPLORER XRT 1000 LE
Argo's reputation is built on its exceptional off-road capabilities, reliability in extreme conditions, and versatility. In essence, Argo is the go-to choice when off-road adventures demand more than traditional ATVs can offer, making them a trusted brand for those who need rugged, amphibious mobility.