What are the Best Dirt Bike Hand Grips? (Arm Pump, Blisters, Fatigue)
BraapAcademy.com earns a small commission from qualifying purchases.
This does NOT cost you extra.
Quality dirt bike hand grips are (as you probably know) one of the essentials to having a good ride. They give you more control, reduce vibration, reduce blisters, and some of the best grips for arm pump can be picked up for basically the same price as a "standard" pair.
BUT… you need a grip that actually works.
Unfortunately, it's not a simple case of going on Amazon and choosing the cheapest grips you find.
What to Look for When Choosing Your Dirt Bike Hand Grips
Even though we're going to look at the best dirt bike hand grips available, we don't want to leave it there. So, before we get to that, let's go through the things you should look for when shopping for grips.
Grip Density
Similar to the variations of dirt bike tires, there are 3 hand grip densities: soft, medium and hard. If you're after more detail, stick with is. If you don't, feel free to skip some bits!
Soft Grip
These guys are fab for when the weather turns sour or your trail riding most of the time. Why? They give you the most grip. Plus, they absorb vibrations better than the other densities. A trail rider's best friend we think!
Medium Grip
Medium grips are good allrounders. They absorb lots of vibration, provide a great grip, and they don't wear your gloves out. As you can probably tell, we love 'em!
Hard
In my opinion, the biggest advantage of hard is that they last longer than the soft or medium options. But you won't get as much grip or control. Oh, and you'll feel more vibrations. Don't get us wrong, they do have their merits; they're just not our favorite.
Grip Texture
Once you've made the gut-wrenchingly tough decision between soft, medium or hard, there's texture to consider.
Full Diamond
You'll notice a pattern that looks like lots of diamond-shaped gems connected across the entire grip. Shocker, right?
Full Waffle
Imagine a waffle. Do you see it? With the little rectangular holes? Good! Now, picture it covering a dirt bike grip and you've got yourself a full waffle. These are the most "grippy" and are great for trail riders.
Half/Half Waffle/Diamond
So, you know the diamond and waffle textures we just talked about? Well, mash them together and you've got 50/50 grips. Typically, the diamond part will be on the top and the waffle on the bottom. Why? For maximum control and comfort. For all you motocross riders out there, these are the babies for you.
Pillow Top
Pro Taper – it's a brand, you've probably heard of it – pretty much invented the pillow top. Consisting of little raised squares, it's made to be rather comfy (hence "pillow"). It works, so we can't complain.
Top 5 Dirt Bike Hand Grips
Anyway, on to the bit you're really here for. And to those who jumped straight to this part, hello to you.
---
Renthal Hand Grips
Renthal is one of the best when it comes to high-quality products – and these grips are no exception.
As the name suggests, they're made with unbelievably durable kevlar resin. You won't find more resilient ones, no matter where you look.
These particular grips are part of the company's Dual Series. You can expect a firm compound on the inside and a soft one on the hand contact points.
Check these out (and read reviews) on Amazon
---
KTM Dual Compound Grips
When it comes to rough terrain and trail riding, which company comes to mind? Yep, KTM.
They certainly kept the bar high with their enduro grips. They are dual compound (hence the name) to give you the most comfortable hold even when the race is intense.
Another big plus point? The ends are ridiculously resilient so don't worry about rip-roaring through the forest.
Although you should probably have a KTM bike if you want to rock these, that's not a necessity.
Check these out (and read reviews) on Amazon
---
Renthal Black Diamond Grips
Renthal is back at it again with their G091s.
The sleek diamond texture has a good grip while somehow maintaining a smooth feel. You can choose your compound here – that's how great Renthal.
They come in two colors – black and grey. We prefer the black ones but they're both available on Amazon.
You truly feel like you're getting a fully customized product with the G091s. Pick your compound, choose your color and ride away.
Check these out (and read reviews) on Amazon
---
Pro Taper Pillow Lite Grips
For those of you with a gang of dirt biker buddies, Pro Taper is probably a household name by now. Usually, you'll find people rocking these – and for good reason.
Honestly, we're sat here thinking, "how did they get to be so good?". It's undoubtedly something to do with the fact that their entire company focus is dirt bike handlebars.
Their Pillow Lite model showcases a raised block pattern which is not only stylish but seriously comfy. You can thank the Kraton rubber for that level of plushness (and traction).
Although, it's not all rainbows and butterflies over at Pro Taper (it mostly is, but still). They aren't exactly very slim. If this is important to you, Renthal is a much better alternative. The thickness does make for great vibration protection though. But, if you're anything like us, slim is where it's at.
Check these out (and read reviews) on Amazon
---
Scott Dirt Bike Grips
Although Scott is known mostly for their riding goggles, they do know how to look after us with their dual-density grips. They're made to decrease arm fatigue but also allow you to keep your bike under control. It's a win-win.
Even though we can't say that any bike grip (or anything else for the matter) is perfect, these hit pretty close to the mark. They're wonderfully soft, durable and have substantial grip. Everything they should be. Magic.
Check these out (and read reviews) on Amazon
---
Go On, Treat Yourself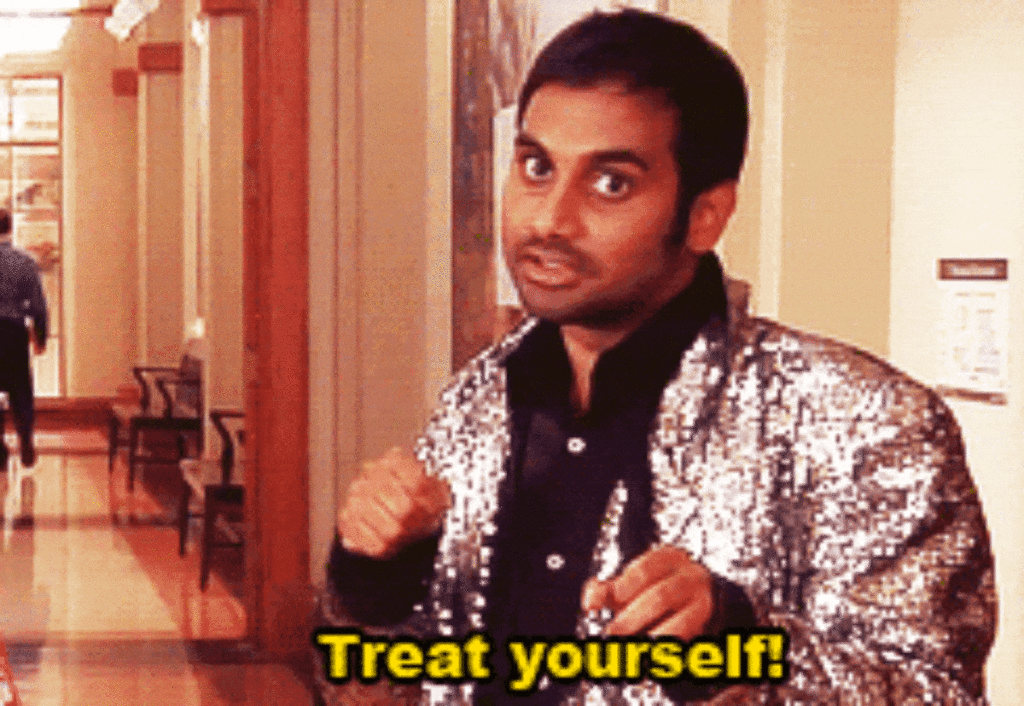 You really can't go wrong with any of these 5 dirt bike grips. They're all comfortable, durable and straight-up stylish. What are you waiting for? We know you're dying to try them.